PANASONIC 31L 4-IN-1 COMBINATION STEAM OVEN WITH MICROWAVE | NN-CS89LBMPQ
In Stock
Powerful steam 1300 W, high and low steam settings, 800 ml water tank
2-Level Steaming & Convection Cooking
Convection 30-230°C, 1300 W Flat Grill and 1000 W Microwave Power
12 Combi Cooking Options & 36 Auto Programmes
Included accessories: enamel shelf, wire shelf, grill tray
Description
Healthy Steam Cooking
With our most powerful steam oven to date, allowing you to steam on two levels, you can enjoy fish and vegetables being cooked at the same time. The 1300 W steam function is possible thanks to an integrated 800 ml water tank that you simply need to fill up. Dual steam outlets quickly fill the oven with pure steam, cooking quickly and efficiently while maintaining its nutritious taste.
.
Nutrient-rich Meals
Steaming is one of the best cooking methods for maximizing taste and retaining nutrients, especially in fish and vegetables. With steam cooking using the Combination Steam Oven, the need for extra oil is eliminated. The steam locks in the nutrients, moisture and flavours to make for overall healthy and delicious meals.
.
4-in-1 Combination Steam Oven
Easily prepare an array of meals for you and your family using steam, convection, grill or microwave power.
Steam fish and vegetables, bake a home-made pizza or even roast whole chicken to perfection, your culinary imagination has no limits with this Combination Steam Oven. Everything you need in one compact and stylish home appliance.
.
Time-saving
Save valuable time! Dishes are cooked up to 40% faster than traditional methods thanks to Inverter Technology.
Up to three functions can be used simultaneously for quicker, better results – there are 9 pre-set Combi settings to choose from. For example, conjure up delicious lasagne using convection, grill and microwave power at the same time.
.
Fit More In
The more capacity you have, the more you can cook at one go. Amazing 31 litres capacity, with a flatbed oven-like design for added space, mean meals for the entire family can be easily prepared. Cooking on two levels gives you even more flexibility, and most dish types can be accommodated, even large and rectangular cookware.
.
Easy Reheating
Do you always know how long it takes to reheat your dishes? Now there's no need for guessing, as the Genius Sensor automatically calculates the optimal heating time.
Just press the Auto Reheat button, sit back and relax.
You'll get the best reheating results, with no over or undercooking.
.
36 Auto Programmes
Enjoy easy cooking thanks to 36 Auto programmes.
Turbo Defrosting, Auto Cook, Auto Steam, Beverages, Junior Menu, Auto Reheating and more. Roast an entire chicken, heat milk, steam fish and vegetables… Select your desired programme and the display gives you all the instructions you need.
.
Easy to Clean
The oven features a stainless steel interior and Auto Cleaning programmes using hot steam, virtually doing the work of cleaning for you. Because the grill heater is cleverly integrated into the cavity, and the flatbed does not feature a turntable, cleaning is effortless with a single wipe. The outside is free of buttons or knobs, also making cleaning quick.
.
Sleek and Minimalistic Design
Upgrade your kitchen with the Panasonic Combination Steam Oven featuring a sleek design that seamlessly blends into any interior décor. The frameless drop-down glass door, touch control panel and LCD display add a premium and modern style to your kitchen. The minimalistic design means it can be placed virtually anywhere.
.
Specifications
Oven Capacity: 31L
Inverter
Steam Power: 1300W
Microwave Power: 1000W
Grill Power: Flat 1300W
Fan Assisted Convection Oven: 30-230 °C
Microwave Power Levels: 6 (1000W/ 800W/ 600W/440W/ 300W/ 100W)
Grill Power Levels: 3 (1- High / 2 -Medium / 3 – Low)
Steam Power Levels: 2 (1- Medium / 2 -Low)
Steam Water Tank Capacity: 800ml
Combi settings: 10 Patterns
Auto Programs: 36
Turntable Size: Flat
Interior: Stainless Steel (back & top paint / black)
Door Screen: Clear glass
LCD Display: White LED
Control Panel: Static touch
.
Key Features
Steam Combi Cooking
Steam Shot
Chaos/Turbo Defrost
Turbo Cook
Sensor Cook
2 Level Convection Cooking
2 Level Steam Cooking
Junior Menu
Add Time
.
Accessories
Square Enamel Shelf
Square Wire Shelf
Grill Tray
.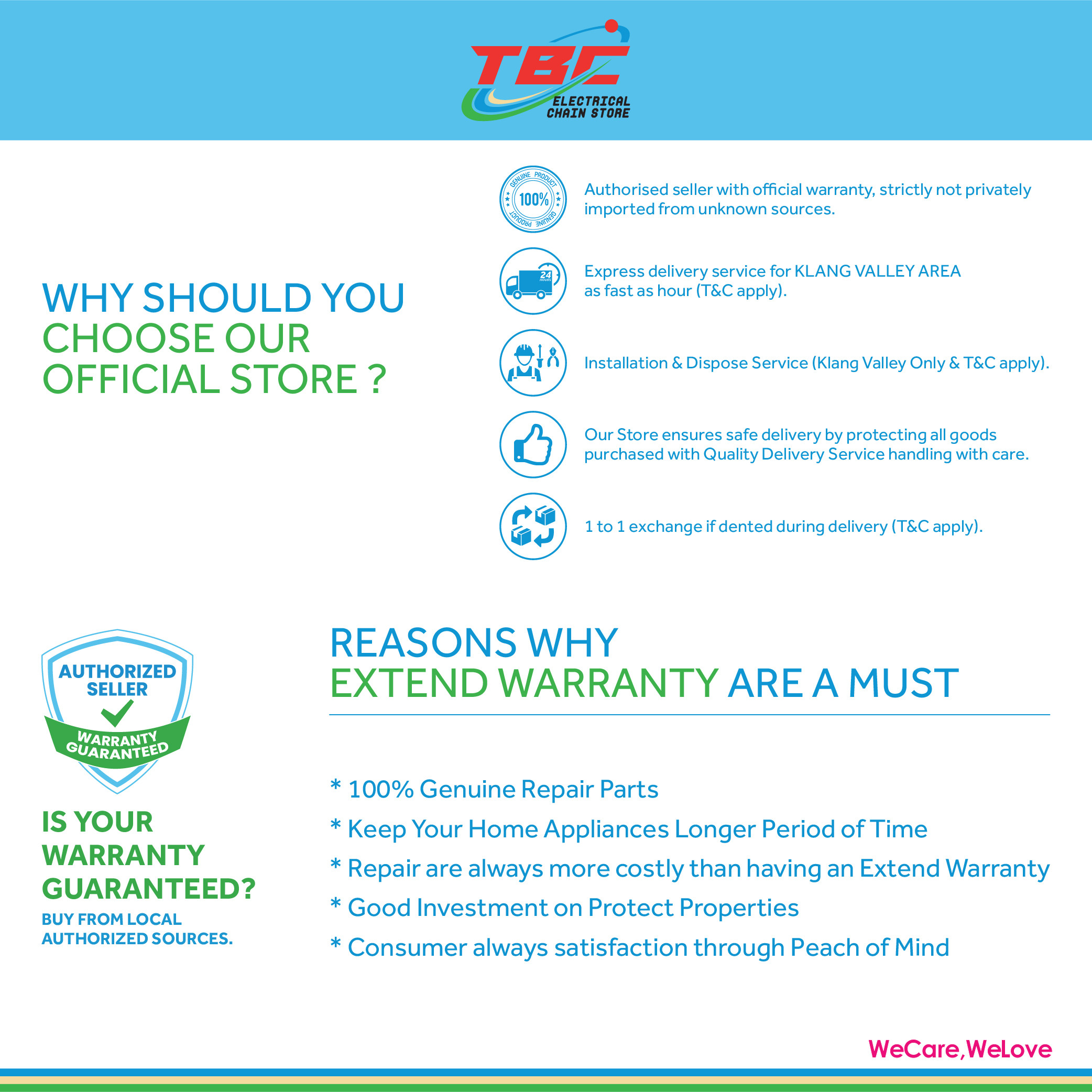 Additional information
| | |
| --- | --- |
| Weight | 22.00 kg |
| Dimensions | 50.00 × 50.00 × 40.00 cm |
Only logged in customers who have purchased this product may leave a review.