RUSSELL TAYLORS x DISNEY MICKEY AND FRIENDS COMPACT PERSONAL BLENDER (600ML BOTTLE) | D4
In Stock
Description
Features
EASY TO EXTRACT NUTRIENT – Blend & drink from the 600ML Fast blend bottle and excellent sealing can keep original flavor and nutrients. Offer the highest degree of nutrition to your food.
ENJOY A FRESH LIFE – Personal size blender makes a convenient meal with a simple one-touch operation! Perfect for making a green fruit smoothies, milkshakes, juice, baby food, and more.
SPORT BOTTLE – BPA-Free Cups with Spout Lids for on-the-go convenience. Perfect for a couple, family, gym, office, and travel.
SAFE & SECURE – All parts are BPA-free to ensure healthy and safe drinking. This smoothie blender will only work when the bottle is installed properly in the LOCK place.
A collaboration between Disney Malaysia & Russell Taylors Malaysia.
.
Specifications
Power : 600W
Voltage : 220 – 240V
Speed : One-speed
Plug : Msia 2-Pin Plug
Bottle Material: BPA-free Plastic
.
What's In The Box
1 x Personal Blender
1 x Bottle (600ml)
1 x User Manual
.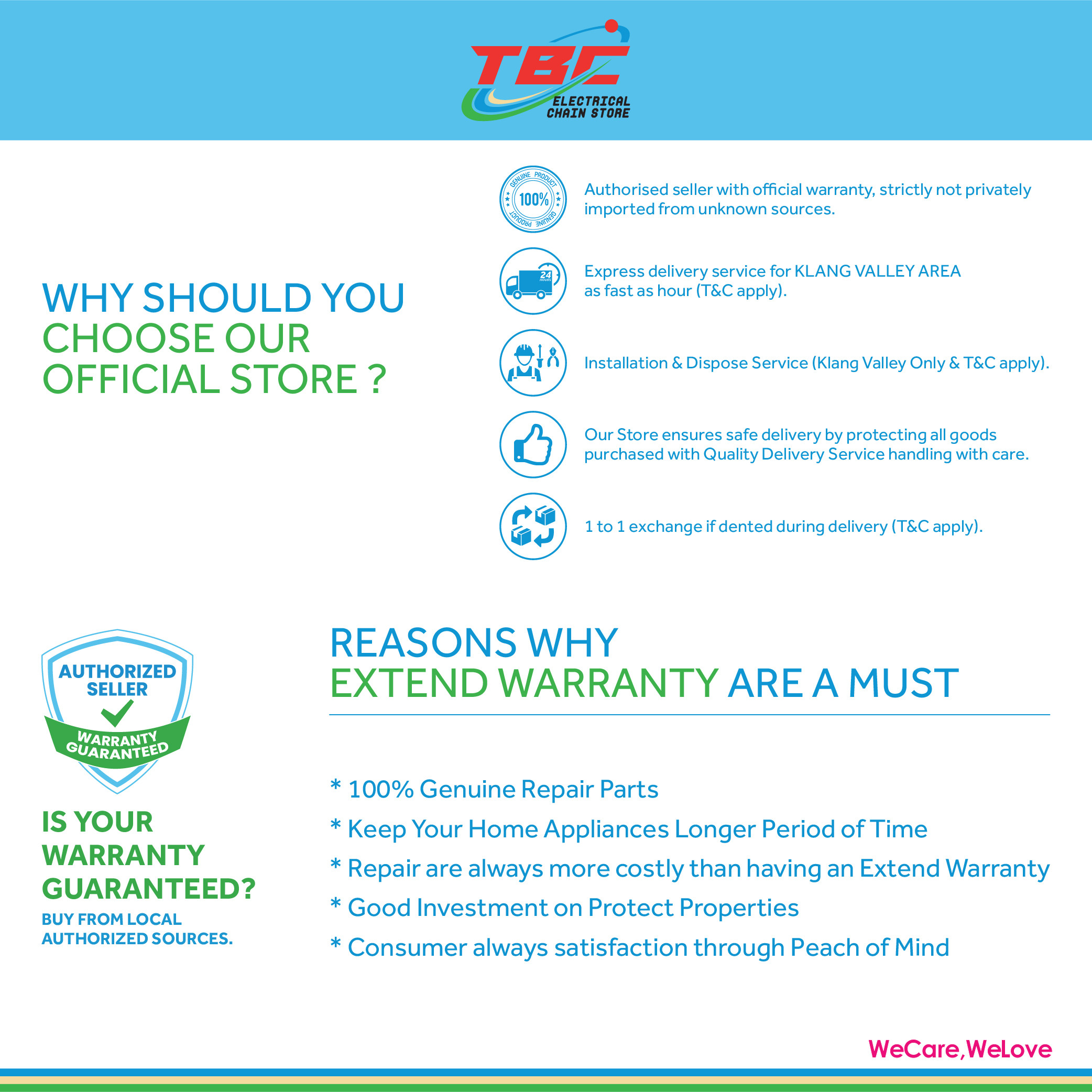 Additional information
| | |
| --- | --- |
| Weight | 2.00 kg |
| Dimensions | 25.00 × 10.00 × 10.00 cm |
Quick Comparison
Settings
RUSSELL TAYLORS x DISNEY MICKEY AND FRIENDS COMPACT PERSONAL BLENDER (600ML BOTTLE) | D4

remove

RUSSELL TAYLORS SPEEDBOIL RETRO KETTLE (GREEN) | RK-10

remove

RUSSELL TAYLORS 1500W 7.5L STAND MIXER | SM-1500

remove

RUSSELL TAYLORS x DISNEY MICKEY AND FRIENDS BREAD TOASTER | D3

remove

RINNAI MEGA BURNER GAS STOVE (2 BURNERS) | RI-522M

remove

SAMSUNG 220L - 270L 2-DOOR DIGITAL INVERTER REFRIGERATOR | RT20FARVDSA/ME RT22FARADSA/ME

remove

Name
RUSSELL TAYLORS x DISNEY MICKEY AND FRIENDS COMPACT PERSONAL BLENDER (600ML BOTTLE) | D4

remove

RUSSELL TAYLORS SPEEDBOIL RETRO KETTLE (GREEN) | RK-10

remove

RUSSELL TAYLORS 1500W 7.5L STAND MIXER | SM-1500

remove

RUSSELL TAYLORS x DISNEY MICKEY AND FRIENDS BREAD TOASTER | D3

remove

RINNAI MEGA BURNER GAS STOVE (2 BURNERS) | RI-522M

remove

SAMSUNG 220L - 270L 2-DOOR DIGITAL INVERTER REFRIGERATOR | RT20FARVDSA/ME RT22FARADSA/ME

remove

Image
SKU
RUS-D4
RUS-RK10GREEN
RUS-SM1500
RUS-D3
RIN-RI522M
P-SAM-RT22FARADSA
Rating
Price

RM

285.00

RM

1,320.00 –

RM

1,535.00
Stock

In Stock

In Stock

In Stock

In Stock

In Stock

In Stock

Availability
In Stock
In Stock
In Stock
In Stock
In Stock
In Stock
Add to cart
Description

4.8kW Gas Input
Stainless Steel & Brass Burner
Stainless Steel Top Plate
Piezo Ignition
Powerful Flame (Right Burner Only)

Content

Features

EASY TO EXTRACT NUTRIENT - Blend & drink from the 600ML Fast blend bottle and excellent sealing can keep original flavor and nutrients. Offer the highest degree of nutrition to your food.
ENJOY A FRESH LIFE - Personal size blender makes a convenient meal with a simple one-touch operation! Perfect for making a green fruit smoothies, milkshakes, juice, baby food, and more.
SPORT BOTTLE - BPA-Free Cups with Spout Lids for on-the-go convenience. Perfect for a couple, family, gym, office, and travel.
SAFE & SECURE - All parts are BPA-free to ensure healthy and safe drinking. This smoothie blender will only work when the bottle is installed properly in the LOCK place.
A collaboration between Disney Malaysia & Russell Taylors Malaysia.

.

Specifications

Power : 600W
Voltage : 220 - 240V
Speed : One-speed
Plug : Msia 2-Pin Plug
Bottle Material: BPA-free Plastic

.

What's In The Box

1 x Personal Blender
1 x Bottle (600ml)
1 x User Manual

.

Specifications

Capacity : 1.7L
Size of Product : 20cm (L) x 29cm (H)
Plug : 3 Pin Plug
Material : Stainless Steel
Base with 360-Degree rotation
LED On/Off Switch
Speed Boil Circuitry for quick boil
Auto shut off and high quality thermostat

.

Specifications

Capacity : 7.5L
Power : 1500W
Voltage : 220 - 240V
Size of Product : 36cm ( H ) x 40cm ( L ) x 30cm ( W )
Size of Bowl : 20cm ( H ) x 24cm ( Diameter )
Bowl : Stainless Steel ( Cannot Rotate )
Speed : 6 Speeds
Total Mixture : 2Kg
Body : Plastic
Plug : 2 Pin Plug
In The Packaging : Stand Mixer, Bowl, Pouring Shield, Whip Wire, Beater Hook, Dough Hook, User Manual

.

Specifications

Mickey character imprinted on toast.
Extra wide slots with self centering bread guides and high-lift lever.
Adjustable Browning Control
Crumb Tray
Non-Skid Rubber Feet.
Plug : 3 Pin Plug
A collaboration between Disney Malaysia & Russell Taylors Malaysia.

.

What's In the Box

1 x Toaster
1 x User Manual

.

Specifications

4.8kW Gas Input
Stainless Steel & Brass Burner
Stainless Steel Top Plate
Piezo Ignition
Powerful Flame (Right Burner Only)
No. of Burner: 2
Product Size (WxDxH) 72 x 41.5 x 20 cm

.

Digital Inverter Compressor and 10 Year Warranty
Unlike conventional compressors, which have just two patterns of start and stop, Samsung's Digital Inverter Compressor makes 5 different moving cycle based on humidity levels and usage patterns. This helps maintain a more consistent temperature, reduces wear and tear on the compressor for greater durability, and keeps noise to a minimum. You'll also enjoy the peace of mind that comes with lower electric bills and a 10-year warranty.
.
Physical specification

220L Net Dimension (WxHxD) 555 x 1,445 x 637 mm
270L Net Dimension (WxHxD) 555 x 1,545 x 637 mm

.
Cooling Feature

No Frost
Cooling Type : Allround Cooling(Mono) (RT20FARVDSA/ME only)
Multi Flow (RT22FARADSA/ME only)

.
Refrigerator Feature

Deodorizer Type : Deodorizer Filter
Number of Shelf (Total) : 2 EA
Shelf Material : Glass
Number of Vegetable & Fruit Drawer : 1 EA
Egg Container (Egg Tray) : Yes
Interior LED Light : Yes
Number of Door Pocket : 3 EA (RT20FARVDSA/ME only)
Fresh room : Yes (RT20FARVDSA/ME only)
Big Guards : Yes (RT20FARVDSA/ME only)
Chill Compartment (RT22FARADSA/ME only)
Number of Door Pocket : 4 EA (RT22FARADSA/ME only)

.
Freezer Feature

Icemaker : Twist
Shelf Material : Plastic
Number of Shelf (Total) : 1 EA
Number of Door Pocket : 2 EA

.
General Feature

Door Alarm (RT20FARVDSA/ME only)
Refrigerant : R600a (RT22FARADSA/ME only)
Cyclopentane Insulation (RT22FARADSA/ME only)

.
Exterior Feature

.
Energy

Energy Star Rating : 3 Stars

.

Weight
2.00 kg
1.00 kg
14.00 kg
2.00 kg
5.00 kg
50.00 kg
Dimensions
25.00 × 10.00 × 10.00 cm
15.00 × 10.00 × 20.00 cm
36.00 × 40.00 × 30.00 cm
30.00 × 20.00 × 20.00 cm
42.00 × 72.00 × 20.00 cm
67.00 × 58.00 × 165.00 cm
Additional information

| | |
| --- | --- |
| Weight | 2.00 kg |
| Dimensions | 25.00 × 10.00 × 10.00 cm |

| | |
| --- | --- |
| Weight | 1.00 kg |
| Dimensions | 15.00 × 10.00 × 20.00 cm |

| | |
| --- | --- |
| Weight | 14.00 kg |
| Dimensions | 36.00 × 40.00 × 30.00 cm |

| | |
| --- | --- |
| Weight | 2.00 kg |
| Dimensions | 30.00 × 20.00 × 20.00 cm |

| | |
| --- | --- |
| Weight | 5.00 kg |
| Dimensions | 42.00 × 72.00 × 20.00 cm |

| | |
| --- | --- |
| Weight | 50.00 kg |
| Dimensions | 67.00 × 58.00 × 165.00 cm |
| Capacity | 270L, 220L |