ALPHA DC PUMP WATER HEATER WITH RAIN SHOWER | EVO-i (BLACK / WHITE)
Description
DOUBLE RELAY ELSD
In case of electricity surges, both live and neutral current flows will be cut off, ensuring your safety at multiple levels.
.
SAFETY THERMAL CUT-OFF
Automatic & Overload Temperature Control System automatically breaks off power supply if the is abnormal rise in shower temperature.
.
SPLASH PROOF
The casing is designed to provide protection against water seeping into the heater's internal mechanism.
.
NYLON FIBRE INTERNAL
The internal of the heater is build with this strong & durable non-conductive material for futher insulation against electric shock.
.
Specifications
Pump Type: DC Pump
Pump Rating: 55W
Noise Level: <40dB
Heater Power Rating: 3.64kW 240V~ 50Hz
Water Connection: 15mm (1/2" BSP), Single Point System
Operating Condition: Open Outlet
Protection Against Electric Shock: Class 1
Water Temperature Control: Electronics
Degree of Protection: IP25
Minimum Flow Rate: 3 Liters / Minute
Minimum Pressure: 20 kPa (0.2 bar/2.9 psi)
Maximum Inlet Pressure: 0.38 MPa (3.8 bar / 55psi)
Heater Dimension: 230 (W) x 360 (L) x 87.8 (H) mm
.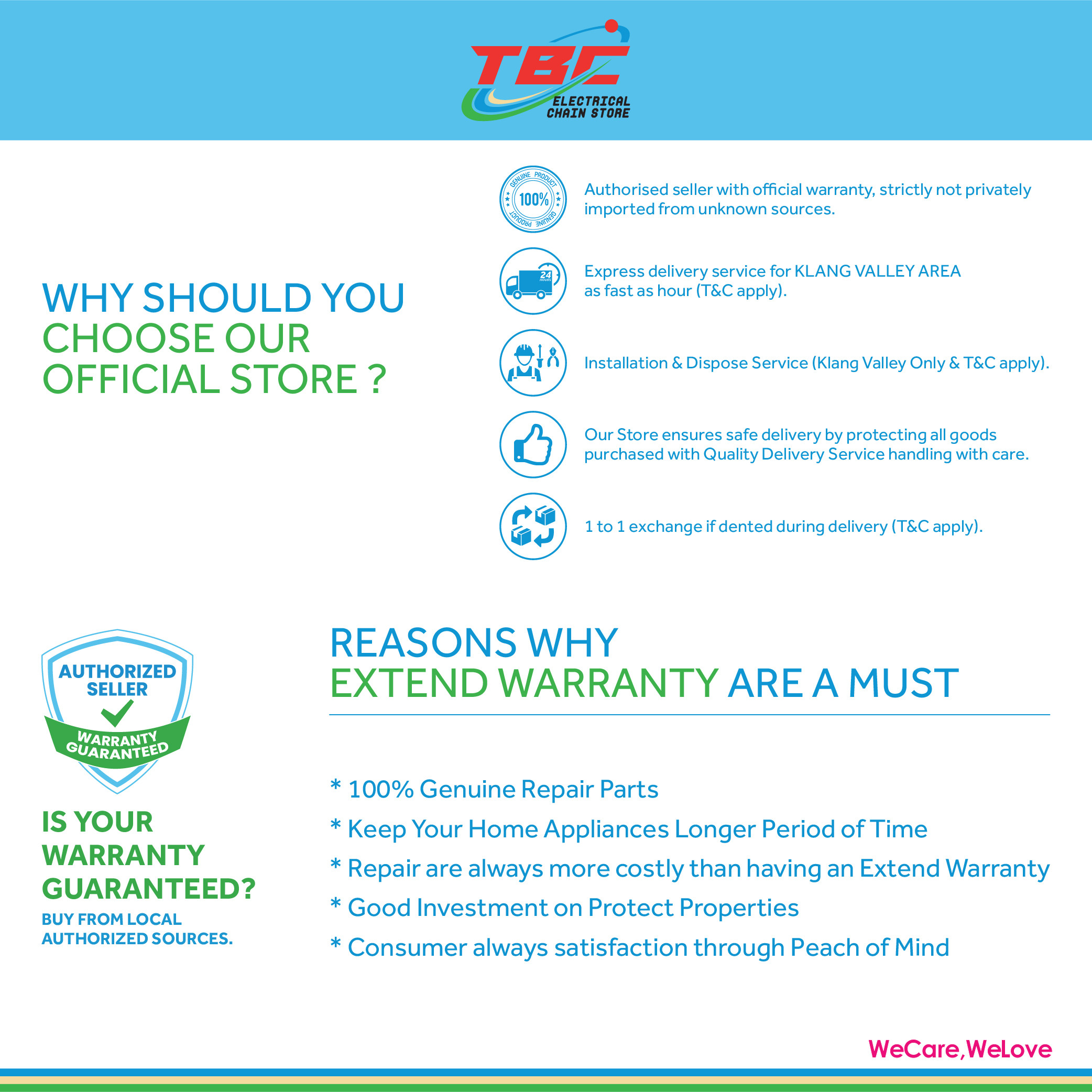 Additional information
| | |
| --- | --- |
| Weight | 4.00 kg |
| Dimensions | 23.00 × 36.00 × 10.00 cm |
| Colors | Black, White |
Quick Comparison
Settings
ALPHA DC PUMP WATER HEATER WITH RAIN SHOWER | EVO-i (BLACK / WHITE)

remove

SHARP 15.5KG - 20KG TOP LOAD WASHING MACHINE | ESX1521 ESX2021

remove

DAIKIN 31m2 STREAMER AIR PURIFIER | MC40XVMM

remove

MITSUBISHI 1.0HP - 2.0HP STANDARD AIR CONDITIONER | SRK09CXP/SRC09CXP SRK12CXP/SRC12CXP SRK18CXP/SRC18CXP

remove

PENSONIC 18" FLOOR FAN | PFF-1800

remove

ACSON 42m2 3-IN-1 HEPA COMPOSITE FILTER AIR PURIFIER | AAP30B AAP30C(WIFI)

remove

Name
ALPHA DC PUMP WATER HEATER WITH RAIN SHOWER | EVO-i (BLACK / WHITE)

remove

SHARP 15.5KG - 20KG TOP LOAD WASHING MACHINE | ESX1521 ESX2021

remove

DAIKIN 31m2 STREAMER AIR PURIFIER | MC40XVMM

remove

MITSUBISHI 1.0HP - 2.0HP STANDARD AIR CONDITIONER | SRK09CXP/SRC09CXP SRK12CXP/SRC12CXP SRK18CXP/SRC18CXP

remove

PENSONIC 18" FLOOR FAN | PFF-1800

remove

ACSON 42m2 3-IN-1 HEPA COMPOSITE FILTER AIR PURIFIER | AAP30B AAP30C(WIFI)

remove

Image
SKU
ALP-EVO.IRS
SHP-ESX15-2021
DAI-MC40XVMM
P-MIT-SRK09CXP/SRC09CX
PEN-PFF1800
P-ACS-AAP30B
Rating
Price

RM

590.00 –

RM

615.00

RM

1,855.00 –

RM

2,250.00

RM

1,095.00 –

RM

2,390.00

RM

585.00 –

RM

690.00
Stock

In Stock

In Stock

In Stock

In Stock

In Stock

In Stock

Availability
In Stock
In Stock
In Stock
In Stock
In Stock
In Stock
Add to cart
Description

Fuzzy Control
Intelligent Water Fall System
Smart Filter
Soft-Close Tempered Glass
SS Drum
Tub Cleaning

Energy Saving
Air Flow
Clean Operation & Filter
Comfort & Convieniance
1 Year Local Manufacturer Warranty
5 Year Warranty for Compressor

Content

DOUBLE RELAY ELSD

In case of electricity surges, both live and neutral current flows will be cut off, ensuring your safety at multiple levels.

.

SAFETY THERMAL CUT-OFF

Automatic & Overload Temperature Control System automatically breaks off power supply if the is abnormal rise in shower temperature.

.

SPLASH PROOF

The casing is designed to provide protection against water seeping into the heater's internal mechanism.

.

NYLON FIBRE INTERNAL

The internal of the heater is build with this strong & durable non-conductive material for futher insulation against electric shock.

.

Specifications

Pump Type: DC Pump
Pump Rating: 55W
Noise Level: <40dB
Heater Power Rating: 3.64kW 240V~ 50Hz
Water Connection: 15mm (1/2" BSP), Single Point System
Operating Condition: Open Outlet
Protection Against Electric Shock: Class 1
Water Temperature Control: Electronics
Degree of Protection: IP25
Minimum Flow Rate: 3 Liters / Minute
Minimum Pressure: 20 kPa (0.2 bar/2.9 psi)
Maximum Inlet Pressure: 0.38 MPa (3.8 bar / 55psi)
Heater Dimension: 230 (W) x 360 (L) x 87.8 (H) mm

.

Specifications

Wash Capacity: 15.5kg / 20kg
Stainless Steel Tub
Lid Damper
Noise (Washing / Spin Dry): ≤62dB - ≤72dB
Voltage / Frequency: 220 - 240V / 50Hz
Rated Wash Power: 580W
Rate Spin Power: 450W
Child Lock
S-Pulsator
Soft-Close Tempered Glass Lid
Wash Program: Common, Standard, Heavy, Gentle, Quick Wash, Soak Wash, Fuzzy Wash
Intelligent Waterfall System
Fuzzy Control
Reservation: 1-24 hours
Wind Dry
Selectable Soak
Auto Soak
Water Level: 4
Child Proof
Spin Dry Speed: 600 RPM
Auto Power Off
Auto Restart
Zero Standby Power
Power Off Memory
Error Notication
Horizontal Level Indicator
Detergent Dipenser
Softenere Dipenser
Adjustable Feet
Water Inlet: Cold
Anti-Rat Base Cover
Colour: Starry Gray
Top Lid: Tempered Glass
Washing Tub: Stainless Steel
Cabinet: Metal
Auto Tub Clean
24 hour Soak Timer
LED Digit
Water Level Setting
Lint Filter: Smart Filter
Delay Start: 0-24 hour

.

Net dimension (WxHxD)

15.5kg - 650 x 670 x 1040 mm
20kg - 690 x 710 x 1053 mm

.

Specifications

Model : MC40XVMM
Colour : White
Power Supply : 1 phase 220-240 / 220-230 V (50/60Hz)
Power Consumption: 7W - 23W
Applicable Room Area : 31m2
Airflow Rate: 1.1m3/min - 4.0m3/min
CADR: Up to 240m3/h
Noise: 19dB - 49dB (As quiet as Daikin AC*)
Weight: 6.8kg
Dimension: H500 x W270 x D270

.

Function Highlight

Dust (PM2.5) and odour sensor lamp
Streamer discharge
Electrostatic HEPA filter
Deodorising filter
Econo Mode
Auto fan mode
Anti-pollen mode
Turbo Mode
Child Proof Lock
Brightness adjustment
Auto-restart after power failure
Stabilizer free

.

.

Features

Energy Saving
Air Flow
Clean Operation & Filter
Comfort & Convieniance
1 Year Local Manufacturer Warranty
5 Year Warranty for Compressor


.
Indoor Unit - Dimension (HxWxD)

1.0HP - 285 x 805 x 194 mm (8.1kg)
1.5HP - 285 x 805 x 194 mm (8.4kg)
2.0HP - 302 x 957 x 213 mm (11kg)

.
Out Unit - Dimension (HxWxD)

1.0HP - 434 x 221 x 685 mm
1.5HP - 555 x 770 x 300 mm
2.0HP - 555 x 770 x 300 mm

.

Specifications

220-240v
18" Floor Fan (410mm)
With Swing Function
4 Speed Rotary Control
Metal Blades for Maximum Air Flow
Motor with Built-In Thermal Protection

.


.
Specifications

Cleam Air Delivery Rate (CADR): 350m3/h
Recommended Room Size: Up to 42 m2
Power Supply: 220-240V/50Hz
Rated Power: 36W
Filter: 3-in-1 Hepa Composite Filter
Filter Lifespan: 6 months
AAP30B: Unit Dimension (HxWxD) 495 x 315 x 185 mm
AAP30C(Wifi): Unit Dimension (HxWxD) 495 x 350 x 220 mm
Materia: HIPS
1 Year General Warranty
5 Years Compressor Warranty

.

Weight
4.00 kg
55.00 kg
8.00 kg
80.00 kg
5.00 kg
8.00 kg
Dimensions
23.00 × 36.00 × 10.00 cm
71.00 × 69.00 × 106.00 cm
30.00 × 30.00 × 55.00 cm
50.00 × 100.00 × 80.00 cm
40.00 × 40.00 × 40.00 cm
29.00 × 42.00 × 60.00 cm
Additional information

| | |
| --- | --- |
| Weight | 4.00 kg |
| Dimensions | 23.00 × 36.00 × 10.00 cm |
| Colors | Black, White |

| | |
| --- | --- |
| Weight | 55.00 kg |
| Dimensions | 71.00 × 69.00 × 106.00 cm |
| Capacity | 15.5kg, 20kg |

| | |
| --- | --- |
| Weight | 8.00 kg |
| Dimensions | 30.00 × 30.00 × 55.00 cm |

| | |
| --- | --- |
| Weight | 80.00 kg |
| Dimensions | 50.00 × 100.00 × 80.00 cm |
| HP | 1.0HP, 1.5HP, 2.0HP |

| | |
| --- | --- |
| Weight | 5.00 kg |
| Dimensions | 40.00 × 40.00 × 40.00 cm |

| | |
| --- | --- |
| Weight | 8.00 kg |
| Dimensions | 29.00 × 42.00 × 60.00 cm |
| Option | Normal, Wifi |