TOSHIBA 9.5KG/7KG – 12.5KG/8KG WASHER DRYER | TWD-BM105GF4M(SK) TWD-BM125GF4M(SK) TWD-BM135GF4M(SK)
SenseDose™
Smart Control
Ultra Fine Bubble
Description
SENSEDOSE™
TOSHIBA patented SENSEDOSE™ technology provides accurate and automatic detergent dosing to improve cleaning performance and avoid residues and waste.
.
SMART CONTROL
Take advantage of the convenience of smart devices and control the washer dryer from the comfort of your couch with laundry specialist TSmartLife app.
.
THE GREATWAVES™
THE GREATWAVES™ remarkably protect the Cold Wash. Approved by Household Electricity Appliance Research Institute, decoloring degree is decreased by 39% when selecting THE GREATWAVES™ program.
.
ULTRA FINE BUBBLE
Nano-sized bubbles penetrate into fabric fibers to remove the deepest stains, bacteria and residues, thus to achieve the best deep cleaning.
.
CONDENSER
Environment-Friendly – No warm moisture emission
High Efficiency – Fast heating and quick dry
Energy Saving – Heat recycle and reutilization
.
STEAM
Steam scalding stretch fabric with High temperature sterilization. The steam function is activated to have the inner drum temperature raised and the water flows penetrated deep into fabric fibers. The main advantage of steam scalding is 99.99% sterilizing*.
*Tested by Vkan Certification & Testing Co., Ltd.
.
DRUM CLEAN
Sterilize and deodorize outer drum surface after cycles of daily wash to maintain hygiene.
High temperature and flush flow effectively clean the inner and outer drums, keeping the drums away from a secondary pollution.
.
ORIGIN INVERTER
Quiet – Inverter motor works 10% quieter than conventional one.
Efficient – Compared with universal motor, inverter motor reaches more than 67% power saving.
Durable – 10 Years stable warranty.
.
DETAILS MATTER
Visual communication design of Japan quality #DetailsMatter
.
FEATURES
Programs: 12 (Memory, Quick 12', Time Dry, Dry Only, Wool, Anti-allergy, Drum Clean, Spin Only, Eco Wash, Mix, Cotton, The Greatwaves)
Control Type: Touch Screen + TSmartLife App
TSmartLife Smart Control
Child Lock
Door Lock: Electronic Lock
SenseDose™
THE GREATWAVES™
Ultra Fine Bubble
Steam
Antibacterial Door Gasket
Drum Clean
Anti-Allergy
Wool Care
12' Quick Wash
Drying System: Condenser
Origin Inverter
WiFi
Eco Wash
.
SPECIFICATIONS
Rated Power Supply: 220-240V
Rated Power: 2000W
Rated Frequency: 50Hz
Spin Speed: 1400
Motor Type: BLDC
Temperature Range: 20-30-40-60-90
Drying Power: 1350W
Spin Noise Level: 80dB
Dry Noise Level: 65 dB
.
DIMENSION (WxDxH)
9.5kg/7kg – 595 x 585 x 850 mm
11.5kg/8kg – 595 x 645 x 850 mm
12.5kg/8kg – 595 x 645 x 850 mm
.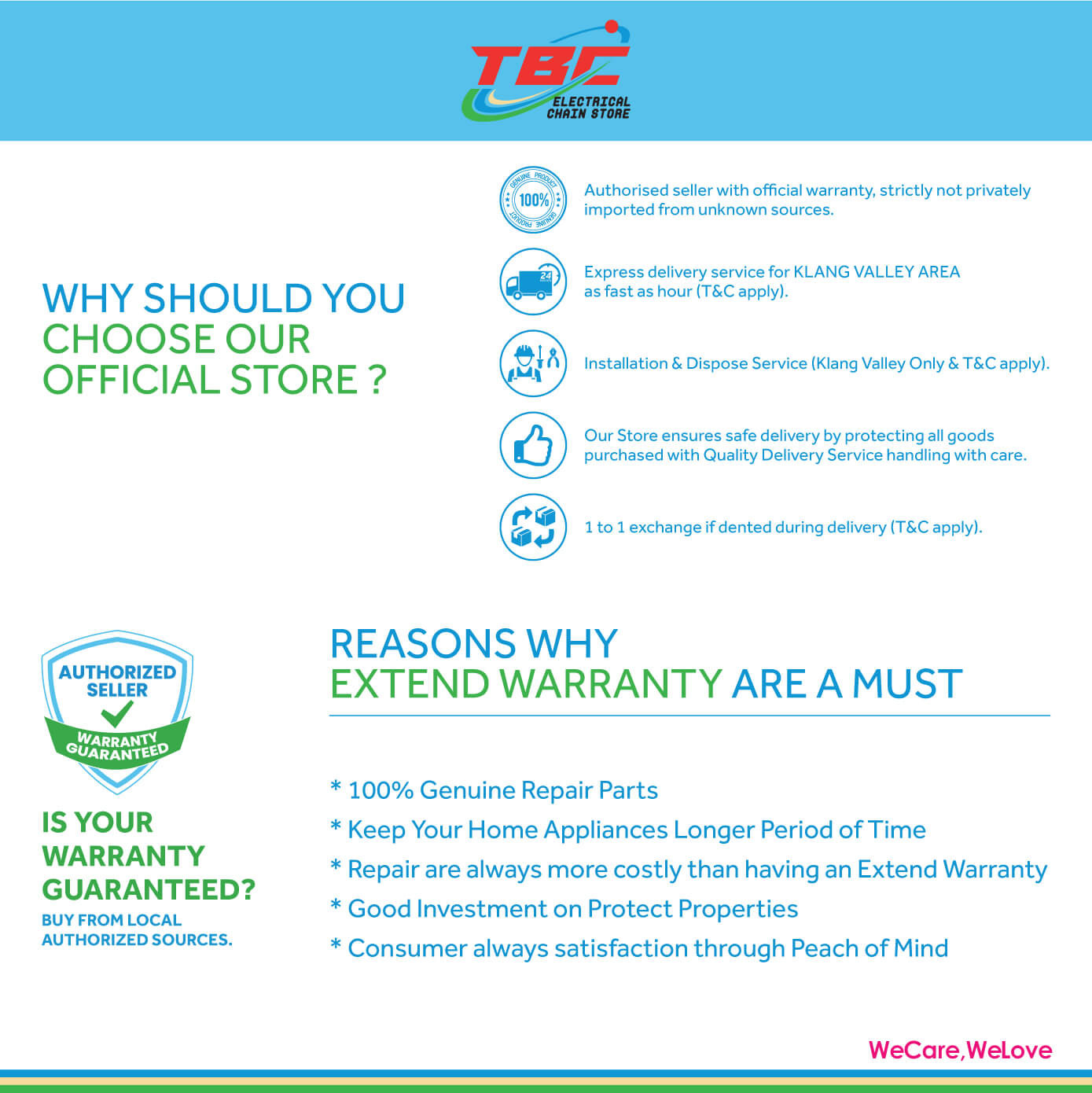 Additional information
| | |
| --- | --- |
| Weight | 66.00 kg |
| Dimensions | 60.00 × 65.00 × 85.00 cm |
| Capacity | 9.5KG/7KG, 11.5KG/8KG, 12.5KG/8KG |
Only logged in customers who have purchased this product may leave a review.