SAMSUNG 9KG HEAT PUMP DRYER | DV90T8240SX/FQ
In Stock
20-year warranty on the motor
AI Control – Dry laundry easily and effectively with AI Control
Super Speed – Dry a mixed load of cotton and synthetics in 81 minutes
Optimal Dry – monitors the humidity and adjusts the drying time, so laundry is ready quickly and using minimal energy
Description
.
A+++ Energy Efficiency with Heat Pump Technology
Save money and protect the environment by using less electricity. Heatpump technology offers an energy-efficient, cost-effective and gentle way to dry clothes. It is A+++ energy rated as it uses 'refrigerant' instead of electricity to heat the air and recycles warm air to avoid wasting energy.
.
Super Speed
Get clothes clean and ready to wear in just 2 hours, while saving energy. The Super Speed course can dry a mixed load of cotton and synthetics in 81 minutes. And with a Super Speed washing machine you can wash and spin-dry clothes in 39 minutes. So garments can be washed and dried in 2 hours.
.
Silent Dry
Do your laundry without disturbing neighbors or waking children at night. The Silent Dry design has an integrated noise reduction system. It includes sound absorbing materials and an algorithm that optimizes the spinning speed to minimize noise. As a result, it has a low noise level of 60dB.
.
Hygiene Care
The Hygiene Care cycle sanitizes both dry and wet items without affecting the drying performance. By infusing them with high temperature heat while drying it eliminates 99% of bacteria. Hygiene Care cycle can also reduce exposure to live house dust mite and pollen.
.
Reversible Door
Choose the direction that the reversible door opens to suit the layout of your home.Simply change which side it opens to fit the location, what's around it and how you do things.It also means that walls won't get in the way! And it is transparent, so you can check what's inside with a glance.
.
Wrinkle Pervent
Keep dried clothes wrinkle-free without ironing. Simply select Wrinkle Prevent and, once the drying cycle ends, it intermittently turns the drum with no heat for up to 180 minutes. It prevents clothes from resting in one place for too long while hot, so creases don't form in the fabric.
.
OptimalDry
Optimize your drying performance effortlessly! OptimalDry uses 3 sensors to achieve the best results. It monitors the humidity and adjusts the drying time, so laundry is ready quickly and using minimal energy. It also stops clothes from being damaged and reminds you to clean the Heat Exchanger.
.
2-in-1 Filter
Maintain your dryer more easily and optimize the drying performance and safety. An innovative 2-in-1 Filter has a two-layered mesh filter. So there's no need for a Heat Exchanger filter, making it easier to maintain. Two alarms also remind you when the Filter and Heat Exchanger need cleaning.
.
Specifications
Drying Capacity: 9kg
Body color: Inox
Door: Tint Door + D.Silver Deco
Panel Display: AI Control
Type of Dryer: Heatpump
WiFi Embedded
SmartThings App Support
Dimension (WxHxD) 680 x 885 x 700 mm
.
Features
AI Control
Interior Drum Light
Heatpump Drying
Smart Control
Reversible Door
Child Lock
Damp Alert
Language Setting
Drum type: Diamond
Dry Level: 3
Drying Rack
Drying Time selector
Mixed Load Bell
Progress Indicator
Wrinkle Prevent
OptimalDry System
Smart Things
.
Cycle
Cool Air
Iron Dry
Outdoor
Time Dry
Towels
Warm Air
Wool
Air Wash
Bedding
Quick Dry 35'
Cotton
Delicates
Mixed Load
Shirts
Synthetics
Silent Dry
Super Speed
Hygiene Care
.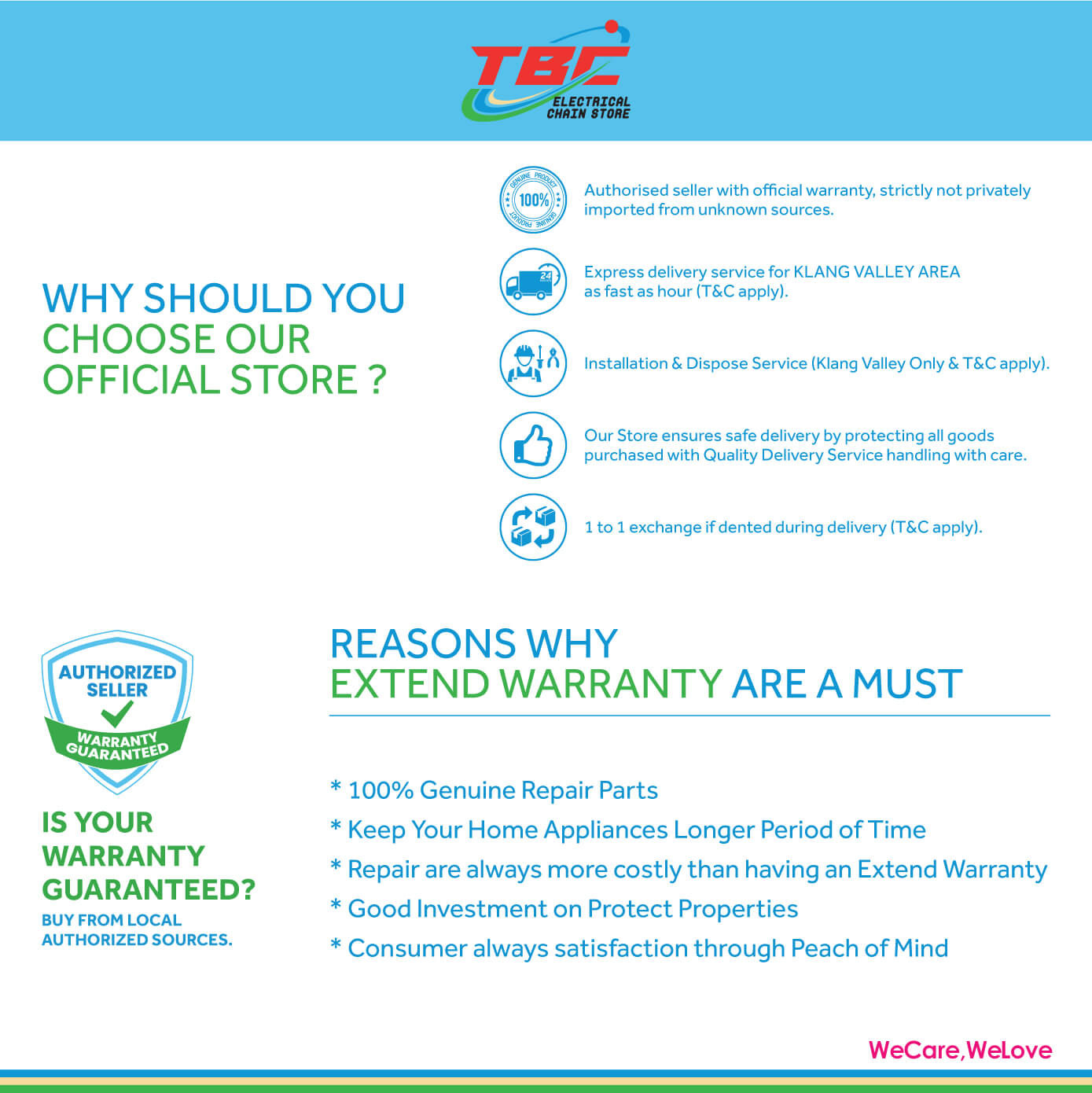 Additional information
| | |
| --- | --- |
| Weight | 57.00 kg |
| Dimensions | 70.00 × 68.00 × 89.00 cm |
Only logged in customers who have purchased this product may leave a review.
Quick Comparison
Settings
SAMSUNG 9KG HEAT PUMP DRYER | DV90T8240SX/FQ

remove

HISENSE 8.5KG - 10.5KG FRONT LOAD WASHER (5-STAR ENERGY) | WFQY8514VJM WFQY1114VJMT

remove

PENSONIC 18" FLOOR FAN | PFF-1800

remove

HAIER 10KG/6KG FRONT LOAD WASHER DRYER | HWD100-BP14959S8

remove

ACSON 3.0HP - 3.5HP WIFI CEILING CASSETTE | A3CKY30FF/A3LCY30F A3CKY35FF/A3LCY35F

remove

SHARP 16" STAND FAN | PJS169BL

remove

Name
SAMSUNG 9KG HEAT PUMP DRYER | DV90T8240SX/FQ

remove

HISENSE 8.5KG - 10.5KG FRONT LOAD WASHER (5-STAR ENERGY) | WFQY8514VJM WFQY1114VJMT

remove

PENSONIC 18" FLOOR FAN | PFF-1800

remove

HAIER 10KG/6KG FRONT LOAD WASHER DRYER | HWD100-BP14959S8

remove

ACSON 3.0HP - 3.5HP WIFI CEILING CASSETTE | A3CKY30FF/A3LCY30F A3CKY35FF/A3LCY35F

remove

SHARP 16" STAND FAN | PJS169BL

remove

Image
SKU
SAM-DV90T8240SX/FQ
HIS-WFQY
PEN-PFF1800
HAI-HWD100-BP14959S8
P-ACS-A3CKY30FFWIFI/30
SHP-PJS169BL
Rating
Price

RM

1,140.00 –

RM

1,525.00

RM

5,625.00 –

RM

6,850.00
Stock

In Stock

In Stock

In Stock

In Stock

Out of stock

In Stock

Availability
In Stock
In Stock
In Stock
In Stock
Out of stock
In Stock
Add to cart
Description

20-year warranty on the motor
AI Control - Dry laundry easily and effectively with AI Control
Super Speed - Dry a mixed load of cotton and synthetics in 81 minutes
Optimal Dry - monitors the humidity and adjusts the drying time, so laundry is ready quickly and using minimal energy

Super Drum XL
Super Inverter
i-Refresh

High Reliability Oudoor Units
Durable Quality of Casing
Coated Printed Circuit Boards (PCB)
V-Cut Propeller Fan
Refrigerant Cooling

16 Inch Stand Fan
Adjustable height: 134cm - 150cm
Comfortable cooling and continuous air circulation
Stainless steel - Suitable for outdoor and indoor

Content

.

A+++ Energy Efficiency with Heat Pump Technology

Save money and protect the environment by using less electricity. Heatpump technology offers an energy-efficient, cost-effective and gentle way to dry clothes. It is A+++ energy rated as it uses 'refrigerant' instead of electricity to heat the air and recycles warm air to avoid wasting energy.

.

Super Speed

Get clothes clean and ready to wear in just 2 hours, while saving energy. The Super Speed course can dry a mixed load of cotton and synthetics in 81 minutes. And with a Super Speed washing machine you can wash and spin-dry clothes in 39 minutes. So garments can be washed and dried in 2 hours.

.

Silent Dry

Do your laundry without disturbing neighbors or waking children at night. The Silent Dry design has an integrated noise reduction system. It includes sound absorbing materials and an algorithm that optimizes the spinning speed to minimize noise. As a result, it has a low noise level of 60dB.

.

Hygiene Care

The Hygiene Care cycle sanitizes both dry and wet items without affecting the drying performance. By infusing them with high temperature heat while drying it eliminates 99% of bacteria. Hygiene Care cycle can also reduce exposure to live house dust mite and pollen.

.

Reversible Door

Choose the direction that the reversible door opens to suit the layout of your home.Simply change which side it opens to fit the location, what's around it and how you do things.It also means that walls won't get in the way! And it is transparent, so you can check what's inside with a glance.

.

Wrinkle Pervent

Keep dried clothes wrinkle-free without ironing. Simply select Wrinkle Prevent and, once the drying cycle ends, it intermittently turns the drum with no heat for up to 180 minutes. It prevents clothes from resting in one place for too long while hot, so creases don't form in the fabric.

.

OptimalDry

Optimize your drying performance effortlessly! OptimalDry uses 3 sensors to achieve the best results. It monitors the humidity and adjusts the drying time, so laundry is ready quickly and using minimal energy. It also stops clothes from being damaged and reminds you to clean the Heat Exchanger.

.

2-in-1 Filter

Maintain your dryer more easily and optimize the drying performance and safety. An innovative 2-in-1 Filter has a two-layered mesh filter. So there's no need for a Heat Exchanger filter, making it easier to maintain. Two alarms also remind you when the Filter and Heat Exchanger need cleaning.

.

Specifications

Drying Capacity: 9kg
Body color: Inox
Door: Tint Door + D.Silver Deco
Panel Display: AI Control
Type of Dryer: Heatpump
WiFi Embedded
SmartThings App Support
Dimension (WxHxD) 680 x 885 x 700 mm

.

Features

AI Control
Interior Drum Light
Heatpump Drying
Smart Control
Reversible Door
Child Lock
Damp Alert
Language Setting
Drum type: Diamond
Dry Level: 3
Drying Rack
Drying Time selector
Mixed Load Bell
Progress Indicator
Wrinkle Prevent
OptimalDry System
Smart Things

.

Cycle

Cool Air
Iron Dry
Outdoor
Time Dry
Towels
Warm Air
Wool
Air Wash
Bedding
Quick Dry 35'
Cotton
Delicates
Mixed Load
Shirts
Synthetics
Silent Dry
Super Speed
Hygiene Care

.

.

Specifications

Supply Voltage (V/Hz): 220 – 240 / 50
Cabinet Color: White (8.5kg) / Titanium Gray (10.5kg)
Drum: Raindrops (8.5kg) / Snowflake (10.5kg)
Inner Drum: Stainless Steel
Water Pressure (Mpa): 0.1-1
Push Button
Jet Wash: Pure Jet Wash
Pause & Add
Pure Steam
Child Lock
Favourite
Delay End
Anti-foam Sensor System
Electronic Spin Speed Management
Balance Control

.
Washing Program

Allergy Steam
Baby Steam Care
Dark Garment
Sportwear
Jeans
Bedding
Drum Clean
Cotton
Cotton Eco
Delicates
Mix
Hand
Wool
Quick 15'
Rinse + Spin
Spin

.
Control

Electronics
Spin Speed Option
LED Display
Memory Backup
Big Size Door Design

.
Net Dimension (W*D*H)

8.5kg - 595 x 540 x 845 mm
10.5kg - 595 x 610 x 845 mm

.

Specifications

220-240v
18" Floor Fan (410mm)
With Swing Function
4 Speed Rotary Control
Metal Blades for Maximum Air Flow
Motor with Built-In Thermal Protection

.

.

Specifications

Model code: HWD100-BP14959S8
Type: Front Load
Highest Spin Speed: 1400
Control Panel: Digital, Touch screen
Dimension (WxDxH) 653*714*890 mm
Motor Type: BLDC Inverter
525 mm Super Drum
Electronic Washing Management
Touch
Auto weight
ABT
Smart Dual Spray
Auto Lock Door
Add Wash
Door Cover
Adjustable Feet
Pillow Drum
I-Refresh
Quick Wash
Laser Welding Technology


.
Features

One For All Panel Design
Fit For Tight Ceiling Application
4 Dimensional Cooling Comfort
Switchable Fan Speed
Indoor Air Purification
Live The Smarter Way
Dehumidify While Maintaining The Room Temperature
Easy Height Adjustment
Panel Hook Mechanism
Easier Maintainance
Built-In Drain Pump
Standard Setting (GS02 Wireless Contoller)
Optional Wired Controller SLM9

.
Indoor Unit - Dimensions (HxWxD)

3.0HP - 246 x 840 x 840 mm
3.5HP - 288 x 840 x 840 mm

.
Outdoor Unit - Dimensions (HxWxD)

3.0HP / 3.5HP - 695 x 930 x 350 mm

.

SPECIFICATIONS

Blade Size: 16"
Star Rating: 5 star
Type: Stand Fan
Voltage: 220-240V~ 50Hz | 220-230V~ 60Hz
Power (W): 50
Speed (high): 1275 RPM
Speed (low): 900 RPM
Air Delivery (High) m³/min: 66.7
Air Delivery (Low) m³/min: 46.7
Air Delivery (240V ~ 50Hz): 60
Noise Level (dB): 58.4
Noise Level Low (dB): 50.9
Dimension (LxWxH): 41 x 45 x 150 cm
Color: Light Blue

.

Weight
57.00 kg
61.00 kg
5.00 kg
72.00 kg
62.00 kg
9.00 kg
Dimensions
70.00 × 68.00 × 89.00 cm
69.00 × 66.00 × 90.00 cm
40.00 × 40.00 × 40.00 cm
66.00 × 72.00 × 89.00 cm
93.00 × 93.00 × 70.00 cm
45.00 × 41.00 × 150.00 cm
Additional information

| | |
| --- | --- |
| Weight | 57.00 kg |
| Dimensions | 70.00 × 68.00 × 89.00 cm |

| | |
| --- | --- |
| Weight | 61.00 kg |
| Dimensions | 69.00 × 66.00 × 90.00 cm |
| Size | 8.5KG-WHITE, 10.5KG-GRAY |

| | |
| --- | --- |
| Weight | 5.00 kg |
| Dimensions | 40.00 × 40.00 × 40.00 cm |

| | |
| --- | --- |
| Weight | 72.00 kg |
| Dimensions | 66.00 × 72.00 × 89.00 cm |

| | |
| --- | --- |
| Weight | 62.00 kg |
| Dimensions | 93.00 × 93.00 × 70.00 cm |
| HP | 3.0HP, 3.5HP |

| | |
| --- | --- |
| Weight | 9.00 kg |
| Dimensions | 45.00 × 41.00 × 150.00 cm |