SAMSUNG JET 90 PREMIUM STICK VACUUM CLEANER | VS20R9048T3/ME
In Stock
Jet Cyclone: New advance technology with extreme suction power up to 200W
Z-station: Convenient and free-standing charging station allows you to charge anywhere
Spinning Sweeper: Mopping brush for wet cleaning
Multi-layered Filtration System: Release clean air by captures dust and allergens
Description
Heavy duty vacuuming, without the heavy lifting
Clean various types of floors – from hard floors to carpets, with the Samsung Jet™, a lightweight but powerful handstick vacuum.
The Digital Inverter Motor generates suction power of up to 200W while the Jet Cyclone air system's aerodynamic design optimises airflow and has a multi-cyclonic air filtration to trap fine dust particles for high-performance cleaning.
.
Digital Inverter Motor
Clean much more effectively with extreme suction power from the Samsung Jet™. The Digital Inverter Motor optimises airflow with its ultrasonic welded airfoil blades, which delivers a strong input power of up to 550W and maintains a high level of energy efficiency to generate up to 200W** of suction power.
.
Jet Cyclone
Enjoy cleaner air and outstanding suction power for longer with the Jet Cyclone's highly-efficient, multi-cyclone structure. Its multi-cyclonic system featuring 9 cyclones with 27 air inlets, helps separate fine dust particles from the air which passes through it to boost airflow and minimise loss of suction.
.
Z Station
Easily store and charge your vacuum at its self-standing Z Station. It charges up to two batteries* simultaneously in just 3.5 hours**. An ergonomic 7-degree slant design makes it easier to park and detach the vacuum cleaner.
.
Spinning Sweeper
Get your hard floors gleaming the easy way with the Spinning Sweeper which delivers up to 80 minutes run time* of thorough cleaning. Its dual-spinning wet pads of up to 300 revolutions per minute enable effective cleaning with minimal effort. Choose between the reusable Micro Fibre Mop Pads or Disposable Wet Wipes.
Purchase of Jet 90 premium comes with 2pcs of reusable Micro Fibre Mop Pads and 10pcs of Disposable Wet Wipes.
.
Soft Action Brush
Pick up fine dust on hard floors and even dirt that is caught in crevices using the Soft Action Brush with anti-static silver threads. The 180 degree swivel head lets you clean every corner with one swift motion while the brush's large diameter prevents tangles. Easily detach the brush with one simple click for fast clean up.
.
99.999% Multi-layered Filtration System
Enjoy fresh air while you clean with the Jet's Multi-layered Filtration System that traps 99.999% of fine dust and reduces allergens. Its main cyclone and metal mesh grille filter traps large dust particles. Following which, the Jet Cyclone and micro filter captures fine dust before finally passing the air through an ultrafine dust filter to capture micro dust.
.
Specifications
Body Color: ChroMetal (Silver)
Point Color: Titan
Digital Inverter Motor
Max Consumption Power: 550W
Suction Power: 200W
Running Time (Min): 6 min
Running Time (Mid): 30 min
Running Time (Max): 60 min
Noise Level: 86 dBA
Dust Collection Type: Multi Cyclone
Dust Capacity: 0.8L
Display Type: LED
Washable Dust Bin
Dimension (WxHxD): 250 x 1136 x 215 mm
.
Battery
Battery Type: Li-ion
Voltage: 21.9V
Detachable Battery
Charging Station: Z Station (Free standing)
.
Brush
Main: Soft Action Brush
Additional Brush (Others): Spinning Sweeper
.
Accessory
Combination Tool
Extension Crevice Tool
Mini Motorized Tool
Flexible Tool
.
Filter
Exhaust: Fine Dust Filter
Pre-Motor
.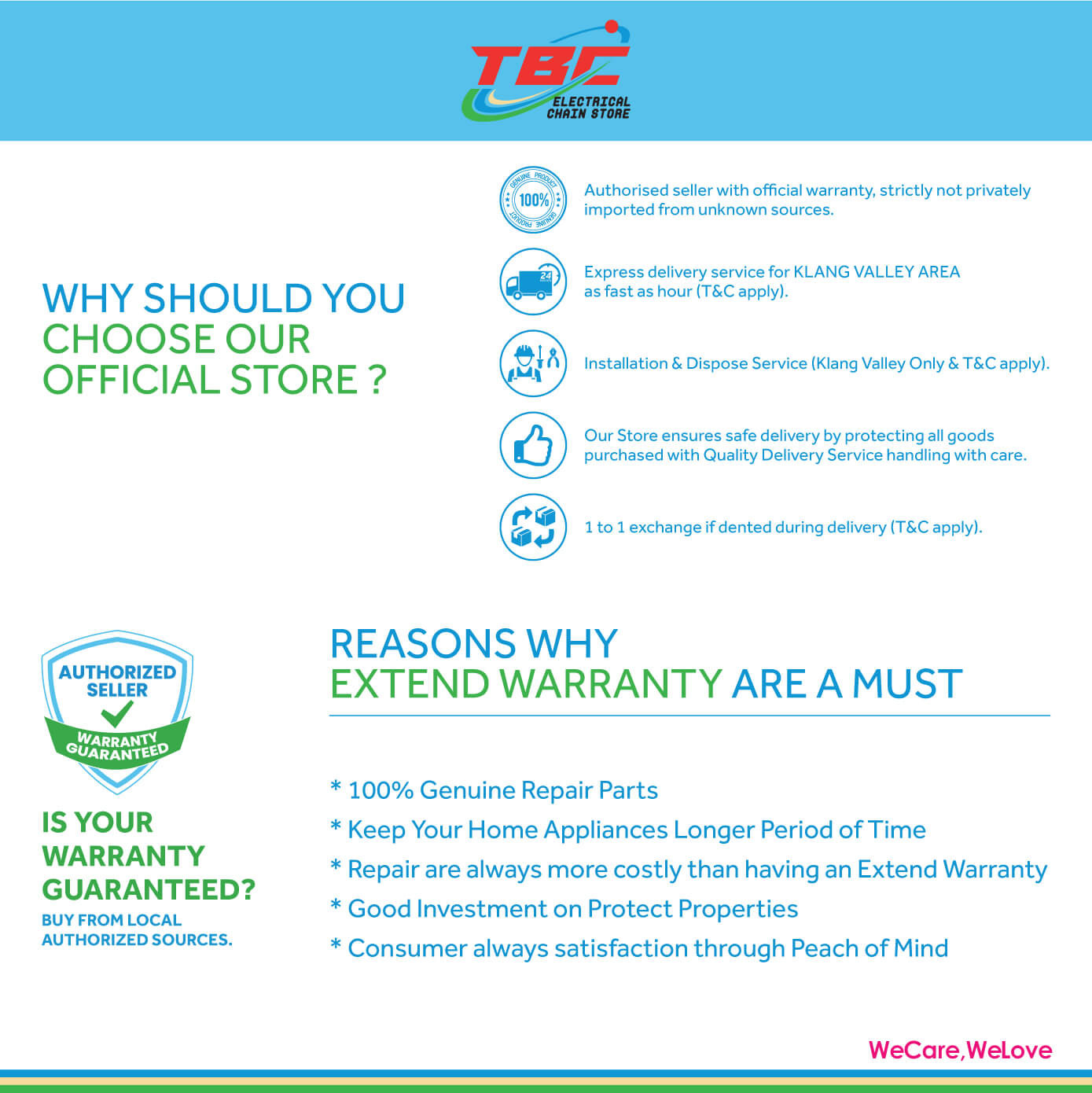 Additional information
| | |
| --- | --- |
| Weight | 12 kg |
| Dimensions | 25 × 39 × 75 cm |
Quick Comparison
Settings
SAMSUNG JET 90 PREMIUM STICK VACUUM CLEANER | VS20R9048T3/ME

remove

LG THE SMART WARDROBE WITH REFRESH, SANITARY & GENTLE DRY (ESSENCE MIRRORED FINISH) | S3MFC

remove

PANASONIC 20m2 NON-HUMIDIFYING nanoe™ AIR PURIFIER | F-PXJ30AHM

remove

PANASONIC PORTABLE AIR PURIFIER nanoe™X GENERATOR | F-GPT01AKM

remove

JOVEN 370W/0.50HP AUTOMATIC DOMESTIC WATER PUMP | JHP2-30

remove

SHARP 16" STAND FAN | PJS169BL

remove

Name
SAMSUNG JET 90 PREMIUM STICK VACUUM CLEANER | VS20R9048T3/ME

remove

LG THE SMART WARDROBE WITH REFRESH, SANITARY & GENTLE DRY (ESSENCE MIRRORED FINISH) | S3MFC

remove

PANASONIC 20m2 NON-HUMIDIFYING nanoe™ AIR PURIFIER | F-PXJ30AHM

remove

PANASONIC PORTABLE AIR PURIFIER nanoe™X GENERATOR | F-GPT01AKM

remove

JOVEN 370W/0.50HP AUTOMATIC DOMESTIC WATER PUMP | JHP2-30

remove

SHARP 16" STAND FAN | PJS169BL

remove

Image
SKU
SAM-VS20R9048T3/ME
LGE-S3MFC
PAN-FPXJ30AHM
PAN-FGPT01AKM
JOV-JHP2-30
SHP-PJS169BL
Rating
Price

RM

2,999.00

RM

8,499.00

RM

599.00

RM

599.00

RM

975.00

RM

207.00
Stock

In Stock

In Stock

In Stock

In Stock

In Stock

In Stock

Availability
In Stock
In Stock
In Stock
In Stock
In Stock
In Stock
Add to cart
Description

Jet Cyclone: New advance technology with extreme suction power up to 200W
Z-station: Convenient and free-standing charging station allows you to charge anywhere
Spinning Sweeper: Mopping brush for wet cleaning
Multi-layered Filtration System: Release clean air by captures dust and allergens

Sanitary
Refresh
TrueSteam™
Remove odor
Gentle Dry
Dehumidify

Coverage Area : 20m²
Sensor : Dirt / Odour
nanoe™ purification
3D Circulation Airflow
Composite filter & deodorizing filter

16 Inch Stand Fan
Adjustable height: 134cm - 150cm
Comfortable cooling and continuous air circulation
Stainless steel - Suitable for outdoor and indoor

Content

Heavy duty vacuuming, without the heavy lifting

Clean various types of floors - from hard floors to carpets, with the Samsung Jet™, a lightweight but powerful handstick vacuum.

The Digital Inverter Motor generates suction power of up to 200W while the Jet Cyclone air system's aerodynamic design optimises airflow and has a multi-cyclonic air filtration to trap fine dust particles for high-performance cleaning.

.

Digital Inverter Motor

Clean much more effectively with extreme suction power from the Samsung Jet™. The Digital Inverter Motor optimises airflow with its ultrasonic welded airfoil blades, which delivers a strong input power of up to 550W and maintains a high level of energy efficiency to generate up to 200W** of suction power.

.

Jet Cyclone

Enjoy cleaner air and outstanding suction power for longer with the Jet Cyclone's highly-efficient, multi-cyclone structure. Its multi-cyclonic system featuring 9 cyclones with 27 air inlets, helps separate fine dust particles from the air which passes through it to boost airflow and minimise loss of suction.

.

Z Station

Easily store and charge your vacuum at its self-standing Z Station. It charges up to two batteries* simultaneously in just 3.5 hours**. An ergonomic 7-degree slant design makes it easier to park and detach the vacuum cleaner.

.

Spinning Sweeper

Get your hard floors gleaming the easy way with the Spinning Sweeper which delivers up to 80 minutes run time* of thorough cleaning. Its dual-spinning wet pads of up to 300 revolutions per minute enable effective cleaning with minimal effort. Choose between the reusable Micro Fibre Mop Pads or Disposable Wet Wipes.

Purchase of Jet 90 premium comes with 2pcs of reusable Micro Fibre Mop Pads and 10pcs of Disposable Wet Wipes.

.

Soft Action Brush

Pick up fine dust on hard floors and even dirt that is caught in crevices using the Soft Action Brush with anti-static silver threads. The 180 degree swivel head lets you clean every corner with one swift motion while the brush's large diameter prevents tangles. Easily detach the brush with one simple click for fast clean up.

.

99.999% Multi-layered Filtration System

Enjoy fresh air while you clean with the Jet's Multi-layered Filtration System that traps 99.999% of fine dust and reduces allergens. Its main cyclone and metal mesh grille filter traps large dust particles. Following which, the Jet Cyclone and micro filter captures fine dust before finally passing the air through an ultrafine dust filter to capture micro dust.

.

Specifications

Body Color: ChroMetal (Silver)
Point Color: Titan
Digital Inverter Motor
Max Consumption Power: 550W
Suction Power: 200W
Running Time (Min): 6 min
Running Time (Mid): 30 min
Running Time (Max): 60 min
Noise Level: 86 dBA
Dust Collection Type: Multi Cyclone
Dust Capacity: 0.8L
Display Type: LED
Washable Dust Bin
Dimension (WxHxD): 250 x 1136 x 215 mm

.

Battery

Battery Type: Li-ion
Voltage: 21.9V
Detachable Battery
Charging Station: Z Station (Free standing)

.

Brush

Main: Soft Action Brush
Additional Brush (Others): Spinning Sweeper

.

Accessory

Combination Tool
Extension Crevice Tool
Mini Motorized Tool
Flexible Tool

.

Filter

Exhaust: Fine Dust Filter
Pre-Motor

.

BASIC

Capacity: 5.2kg
Total Place Settings: 3+1
Control / Display: Touch
Noise (dB): 40
RPM(M/Hanger): 180
Energy Consumption: 1850W (Refresh Normal)

.

PROGRAMS (MIN.)

Refresh - Heavy: 39
Refresh - Normal: 39
Refresh - Light: 59
Special - Wools/Knits: 27
Special - Suit/Coats: 34
Special - Sports Wear: 54
Dry - Normal: 120
Dry - Snow/Rain: 51
Dry - Dehuminification: 120
Sanitary - Normal: 83
Sanitary - Bedding: 93
Sanitary Management - Fine Dust: 53
Sanitary Management - Heavy Duty: 123
Special care - Download 1: Extra Pants Care (64)

.

DOWNLOAD CYCLE (MIN.)

Fur/Leather: 30
Blanket Warmer: 30
Dress Shirts: 112
Shawls/Neckties: 23
Pants (Default): 64
Ready to go: 10
Static Removal: 10
Hush Mode: 120
Padding wear: 59
Jeans: 98
Rainy Days: 120
Baby Clothing Sterilization: 84
Doll Sterilization: 93
Suit/Uniform: 83
School Uniform: 69
Refreshing Stored Items: 34
Wools/Knits Dry: 150
Padding Dry_Thin: 85
Padding Dry_Thick: 150

.

Specifications

Series: Non-Humidifying
Applicable area [m²]: 20
Motor Type: DC
3D Circulation Airflow
Auto Mode
Turbo Mode
Sleep Mode [8 hours]
Filter Life Time - Composite Filter: 2 years
Filter Life Time - Deodorisation Filter: 2 years

.

Air Volume [m³/min]

High: 2.8
Medium: 1.8
Low: 0.9

.

Power Consumption [W]

High: 32
Medium: 24
Low: 17

.

Noise [dB(A)]

High: 44
Medium: 37
Low: 22

.

Replacement Filter

Composite Air Filter: F-ZXJP30Z
Deodorizing Filter: F-ZXJD30Z

.

Specifications

Panasonic Unique nanoe™X Technology
Inhibit Virus and Bacteria
Deodorize Environment
Hydrate Skin and Hair
Portable & Lightweight
Estimated Applicable Volume: 3m³
Air Volume: 0.07m³/min
Noise: 36dB
Consumption: 3.5W
Power Cord: 1.5m Type C USB
Voltage: DC 5V (Adaptor 1.5A above)
Dimension: 170 x 90 x 66 mm (H) (Top) (Base)

.

Boost Water Throughout Your Entire Home

Every household deserves the ultimate water pressure for that enjoyment while using the shower, sink or etc. The Joven JHP Water Pump is available from various power performance from 0.5HP to 1.75HP providing you the ultimate boost in household water pressure.

.

JHP 2-30

The Joven Domestic Water Pump is specially designed to various pressure outputs to cater to the needs of homes.

.

Silent & Powerful Performance

This Multistage Centrifugal Booster Pump is silent yet powerful and coupled with Anti-Vibration Rubber Mounting to ensure you good water pressure.

.

Long Lasting Durability

The pump is made from materials such as SUS316 Impellers, SUS304 Housing & Silicon Carbide Mechanical Seal to ensure long lasting reliability with upgraded specifications.

.

Protection Against Water Splash

Comply with IP55 Splash Proof Casing

Prevents water from accessing the internal parts with splash proof IP55 standard.

.

Dry Run Protection

Thermal Cut-Off ensures pump power is cut-off upon detection of dry-run.

.

Easy Installation & Dismantling

Coupling Provided at Inlet & Outlet Pipe

Enables easy dismantling of pipe for services.

.

Stable Installation & Quiet Operation

Mounting Bracket With Rubber Mounting

Ensures firm balance and anti-vibration.

.

.

Features

Boost Water Pressure for the Entire House
Stainless Steel SUS316 Impellar and SUS304 Housing
Multistage Pump is Quiet and Lightweight
0.50HP
1-2 Bathroom

.

Accessories

Rubber Mounting for Anti-Vibration & Silence
Coupling provided for Inlet & Outlet
Plug and Cable Provided

.

Safety

Dry-Run Protection
Motor Overheating Protection
Rust Free Materials

.

SPECIFICATIONS

Blade Size: 16"
Star Rating: 5 star
Type: Stand Fan
Voltage: 220-240V~ 50Hz | 220-230V~ 60Hz
Power (W): 50
Speed (high): 1275 RPM
Speed (low): 900 RPM
Air Delivery (High) m³/min: 66.7
Air Delivery (Low) m³/min: 46.7
Air Delivery (240V ~ 50Hz): 60
Noise Level (dB): 58.4
Noise Level Low (dB): 50.9
Dimension (LxWxH): 41 x 45 x 150 cm
Color: Light Blue

.

Weight
12 kg
86.00 kg
5.00 kg
2.00 kg
10.00 kg
9.00 kg
Dimensions
25 × 39 × 75 cm
67.00 × 54.00 × 192.00 cm
25.00 × 35.00 × 60.00 cm
10.00 × 10.00 × 17.00 cm
32.00 × 32.00 × 16.00 cm
45.00 × 41.00 × 150.00 cm
Additional information

| | |
| --- | --- |
| Weight | 12 kg |
| Dimensions | 25 × 39 × 75 cm |

| | |
| --- | --- |
| Weight | 86.00 kg |
| Dimensions | 67.00 × 54.00 × 192.00 cm |

| | |
| --- | --- |
| Weight | 5.00 kg |
| Dimensions | 25.00 × 35.00 × 60.00 cm |

| | |
| --- | --- |
| Weight | 2.00 kg |
| Dimensions | 10.00 × 10.00 × 17.00 cm |

| | |
| --- | --- |
| Weight | 10.00 kg |
| Dimensions | 32.00 × 32.00 × 16.00 cm |

| | |
| --- | --- |
| Weight | 9.00 kg |
| Dimensions | 45.00 × 41.00 × 150.00 cm |