SAMSUNG 10.5KG & 7KG FRONT LOAD WASHER DRYER WITH AI ECOBUBBLE™
In Stock
20-year warranty on the motor
Intelligent Wash – Wash easily and effectively with powerful AI Control. It personalizes washing by remembering your habits, suggesting cycles and displaying timely information
Eco Bubble™ – Enjoy efficient cleaning, even at low temperatures* with Eco Bubble™ technology
Hygiene Steam – Give clothes a deep, hygienic clean with steam
Description
Eco Bubble™
Enjoy efficient cleaning, even at low temperatures* with Eco Bubble™ technology. Detergent is turned into bubbles, so it quickly penetrates fabric and removes dirt easily, while saving energy and protecting its color and texture.
.
Hygiene Steam
Give clothes a deep, hygienic clean with steam. A Hygiene Steam cycle improves the cleaning quality of your wash without pre-treatments. It releases steam from the bottom of the drum, so every item is thoroughly saturated. This removes ingrained grime and 99.9% of bacteria and allergens.
.
Air Wash
Keep clothes hygienically fresh without water and detergent.Air Wash technology deodorizes and sanitizes your clothes,so they always smell fresh.Unpleasant odors as well as 99.9% of bacteria* are removed using just heated air.There's no need for boiling or costly and potentially harmful chemicals.
.
Bubble Soak
Get clothes spotlessly clean, even if they're really dirty. The Bubble Soak function helps remove a wide variety of stubborn stains, like blood, tea, wine, make-up and grass. Clothes are thoroughly soaked in active bubbles, so dirt and stains are loosened and can be removed more effectively.
.
Drum Clean
Keep the inside of your washer hygienically clean. Drum Clean removes 99.9% of odor-causing bacteria from the drum. You don't need harsh or costly detergent, as it uses a combination of soaking, pulsating and high speed spinning. And it automatically notifies you when it needs cleaning.
.
StayClean Drawer
Stop wasting detergent and avoid the tedious task of cleaning the detergent drawer. The StayClean Drawer ensures that more of the detergent is washed away with a specially designed water flushing system. So, there's less unsightly soap residue and the tray stays cleaner and more hygienic.
.
Specifications
Washing Capacity: 10.5kg
Drying Capacity: 7kg
Body color: White
Door: Tint Door
Panel Display: AI Control
Dimension (WxHxD) 675 x 890 x 751 mm
WiFi Embedded
SmartThings App Support
.
Features
AI Control
Spin Speed: 1400 rpm
Bubble Soak
Bubble technology
Motor: DIT
Language Setting
Smart Control
Child Lock
Delay End
Door Lock
Drum Clean
Drum type: 1st Diamond
Hot/Cold Water Inlet: Cold
Intensive
My Cycle
Pre Wash
StayClean Drawer
Steam
Time Dry
59' Wash+Dry
.
Cycle
Active Wear
Air Wash
Bedding
Cloudy Day
Cotton
Colors
Daily Wash
Delicates
Drain/Spin
Drum Clean
E Cotton
Outdoor
Rinse + Spin
Shirts
Silent Wash
Super Eco Wash
Synthetics
Towels
Wash+Dry
Wool
Cotton Dry
Synthetics Dry
15' Quick Wash
Hygiene Steam
.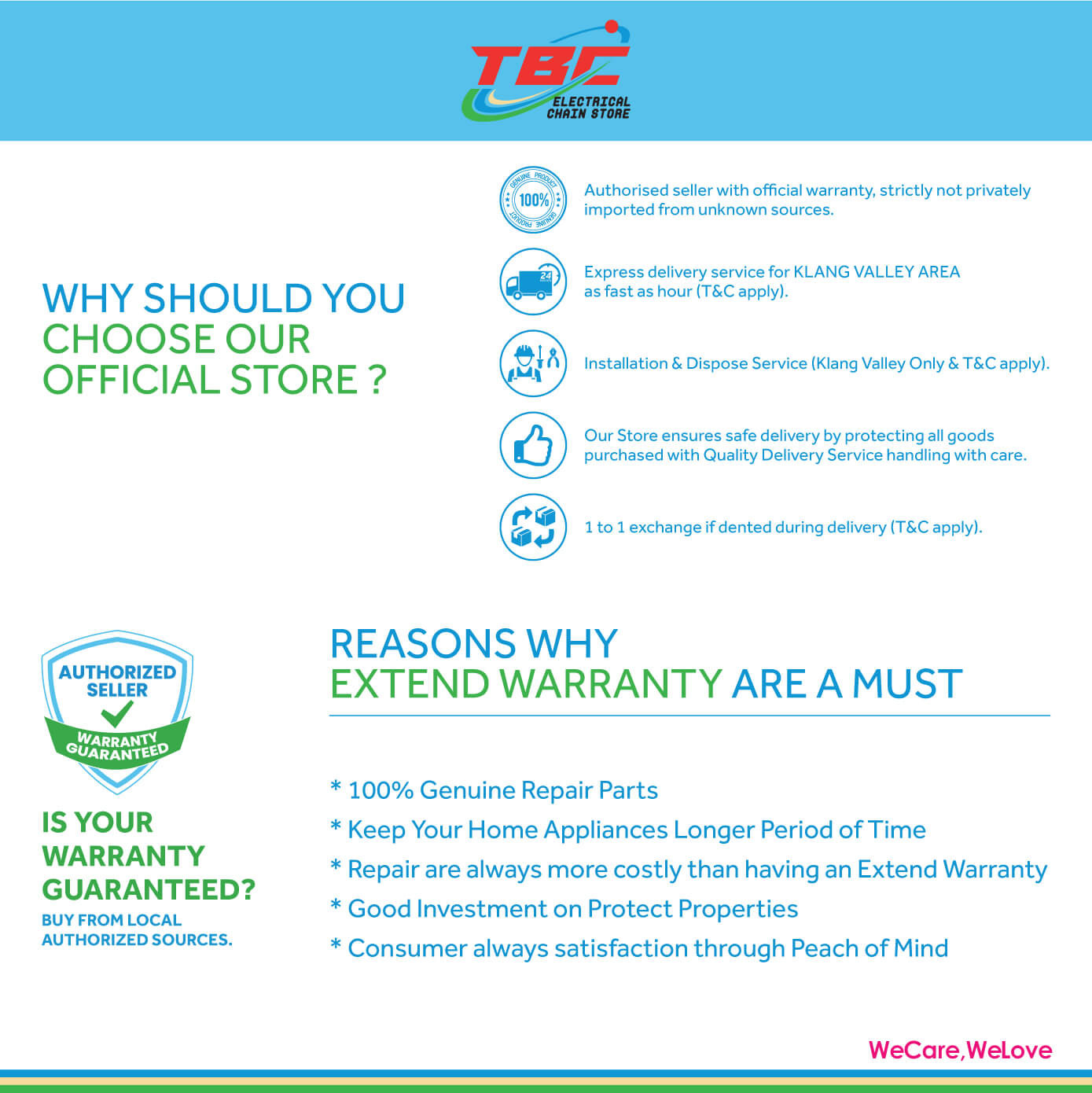 Additional information
| | |
| --- | --- |
| Weight | 71 kg |
| Dimensions | 76 × 68 × 89 cm |
Quick Comparison
Settings
SAMSUNG 10.5KG & 7KG FRONT LOAD WASHER DRYER WITH AI ECOBUBBLE™

remove

HAIER 10KG/6KG FRONT LOAD WASHER DRYER | HWD100-BP14959S8

remove

JOVEN 750W/1.00HP AUTOMATIC DOMESTIC WATER PUMP | JHP4-40

remove

LG THE SMART WARDROBE WITH REFRESH, SANITARY & GENTLE DRY (ESSENCE MIRRORED FINISH) | S3MFC

remove

SHARP 16" STAND FAN | PJS169BL

remove

TEFAL EXPRESS STEAM IRON WITH LARGE WATER TANK | FV2843

remove

Name
SAMSUNG 10.5KG & 7KG FRONT LOAD WASHER DRYER WITH AI ECOBUBBLE™

remove

HAIER 10KG/6KG FRONT LOAD WASHER DRYER | HWD100-BP14959S8

remove

JOVEN 750W/1.00HP AUTOMATIC DOMESTIC WATER PUMP | JHP4-40

remove

LG THE SMART WARDROBE WITH REFRESH, SANITARY & GENTLE DRY (ESSENCE MIRRORED FINISH) | S3MFC

remove

SHARP 16" STAND FAN | PJS169BL

remove

TEFAL EXPRESS STEAM IRON WITH LARGE WATER TANK | FV2843

remove

Image
SKU
SAM-WD10T504DBE/FQ
HAI-HWD100-BP14959S8
JOV-JHP4-40
LGE-S3MFC
SHP-PJS169BL
TEF-FV2843
Rating
Price

RM

3,699.00

RM

4,699.00

RM

1,190.00

RM

8,499.00

RM

207.00

RM

189.00
Stock

In Stock

In Stock

In Stock

In Stock

In Stock

In Stock

Availability
In Stock
In Stock
In Stock
In Stock
In Stock
In Stock
Add to cart
Description

20-year warranty on the motor
Intelligent Wash - Wash easily and effectively with powerful AI Control. It personalizes washing by remembering your habits, suggesting cycles and displaying timely information
Eco Bubble™ - Enjoy efficient cleaning, even at low temperatures* with Eco Bubble™ technology
Hygiene Steam - Give clothes a deep, hygienic clean with steam

Super Drum XL
Super Inverter
i-Refresh

Sanitary
Refresh
TrueSteam™
Remove odor
Gentle Dry
Dehumidify

16 Inch Stand Fan
Adjustable height: 134cm - 150cm
Comfortable cooling and continuous air circulation
Stainless steel - Suitable for outdoor and indoor

Content

Eco Bubble™

Enjoy efficient cleaning, even at low temperatures* with Eco Bubble™ technology. Detergent is turned into bubbles, so it quickly penetrates fabric and removes dirt easily, while saving energy and protecting its color and texture.

.

Hygiene Steam

Give clothes a deep, hygienic clean with steam. A Hygiene Steam cycle improves the cleaning quality of your wash without pre-treatments. It releases steam from the bottom of the drum, so every item is thoroughly saturated. This removes ingrained grime and 99.9% of bacteria and allergens.

.

Air Wash

Keep clothes hygienically fresh without water and detergent.Air Wash technology deodorizes and sanitizes your clothes,so they always smell fresh.Unpleasant odors as well as 99.9% of bacteria* are removed using just heated air.There's no need for boiling or costly and potentially harmful chemicals.

.

Bubble Soak

Get clothes spotlessly clean, even if they're really dirty. The Bubble Soak function helps remove a wide variety of stubborn stains, like blood, tea, wine, make-up and grass. Clothes are thoroughly soaked in active bubbles, so dirt and stains are loosened and can be removed more effectively.

.

Drum Clean

Keep the inside of your washer hygienically clean. Drum Clean removes 99.9% of odor-causing bacteria from the drum. You don't need harsh or costly detergent, as it uses a combination of soaking, pulsating and high speed spinning. And it automatically notifies you when it needs cleaning.

.

StayClean Drawer

Stop wasting detergent and avoid the tedious task of cleaning the detergent drawer. The StayClean Drawer ensures that more of the detergent is washed away with a specially designed water flushing system. So, there's less unsightly soap residue and the tray stays cleaner and more hygienic.

.

Specifications

Washing Capacity: 10.5kg
Drying Capacity: 7kg
Body color: White
Door: Tint Door
Panel Display: AI Control
Dimension (WxHxD) 675 x 890 x 751 mm
WiFi Embedded
SmartThings App Support

.

Features

AI Control
Spin Speed: 1400 rpm
Bubble Soak
Bubble technology
Motor: DIT
Language Setting
Smart Control
Child Lock
Delay End
Door Lock
Drum Clean
Drum type: 1st Diamond
Hot/Cold Water Inlet: Cold
Intensive
My Cycle
Pre Wash
StayClean Drawer
Steam
Time Dry
59' Wash+Dry

.

Cycle

Active Wear
Air Wash
Bedding
Cloudy Day
Cotton
Colors
Daily Wash
Delicates
Drain/Spin
Drum Clean
E Cotton
Outdoor
Rinse + Spin
Shirts
Silent Wash
Super Eco Wash
Synthetics
Towels
Wash+Dry
Wool
Cotton Dry
Synthetics Dry
15' Quick Wash
Hygiene Steam

.

.

Specifications

Model code: HWD100-BP14959S8
Type: Front Load
Highest Spin Speed: 1400
Control Panel: Digital, Touch screen
Dimension (WxDxH) 653*714*890 mm
Motor Type: BLDC Inverter
525 mm Super Drum
Electronic Washing Management
Touch
Auto weight
ABT
Smart Dual Spray
Auto Lock Door
Add Wash
Door Cover
Adjustable Feet
Pillow Drum
I-Refresh
Quick Wash
Laser Welding Technology

Boost Water Throughout Your Entire Home

Every household deserves the ultimate water pressure for that enjoyment while using the shower, sink or etc. The Joven JHP Water Pump is available from various power performance from 0.5HP to 1.75HP providing you the ultimate boost in household water pressure.

.

JHP 2-30

The Joven Domestic Water Pump is specially designed to various pressure outputs to cater to the needs of homes.

.

Silent & Powerful Performance

This Multistage Centrifugal Booster Pump is silent yet powerful and coupled with Anti-Vibration Rubber Mounting to ensure you good water pressure.

.

Long Lasting Durability

The pump is made from materials such as SUS316 Impellers, SUS304 Housing & Silicon Carbide Mechanical Seal to ensure long lasting reliability with upgraded specifications.

.

Protection Against Water Splash

Comply with IP55 Splash Proof Casing

Prevents water from accessing the internal parts with splash proof IP55 standard.

.

Dry Run Protection

Thermal Cut-Off ensures pump power is cut-off upon detection of dry-run.

.

Easy Installation & Dismantling

Coupling Provided at Inlet & Outlet Pipe

Enables easy dismantling of pipe for services.

.

Stable Installation & Quiet Operation

Mounting Bracket With Rubber Mounting

Ensures firm balance and anti-vibration.

.

.

Features

Boost Water Pressure for the Entire House
Stainless Steel SUS316 Impellar and SUS304 Housing
Multistage Pump is Quiet and Lightweight
1.00HP
4-5 Bathroom
2-3 Rainshower Bathroom

.

Accessories

Rubber Mounting for Anti-Vibration & Silence
Coupling provided for Inlet & Outlet
Plug and Cable Provided

.

Safety

Dry-Run Protection
Motor Overheating Protection
Rust Free Materials

.

BASIC

Capacity: 5.2kg
Total Place Settings: 3+1
Control / Display: Touch
Noise (dB): 40
RPM(M/Hanger): 180
Energy Consumption: 1850W (Refresh Normal)

.

PROGRAMS (MIN.)

Refresh - Heavy: 39
Refresh - Normal: 39
Refresh - Light: 59
Special - Wools/Knits: 27
Special - Suit/Coats: 34
Special - Sports Wear: 54
Dry - Normal: 120
Dry - Snow/Rain: 51
Dry - Dehuminification: 120
Sanitary - Normal: 83
Sanitary - Bedding: 93
Sanitary Management - Fine Dust: 53
Sanitary Management - Heavy Duty: 123
Special care - Download 1: Extra Pants Care (64)

.

DOWNLOAD CYCLE (MIN.)

Fur/Leather: 30
Blanket Warmer: 30
Dress Shirts: 112
Shawls/Neckties: 23
Pants (Default): 64
Ready to go: 10
Static Removal: 10
Hush Mode: 120
Padding wear: 59
Jeans: 98
Rainy Days: 120
Baby Clothing Sterilization: 84
Doll Sterilization: 93
Suit/Uniform: 83
School Uniform: 69
Refreshing Stored Items: 34
Wools/Knits Dry: 150
Padding Dry_Thin: 85
Padding Dry_Thick: 150

.

SPECIFICATIONS

Blade Size: 16"
Star Rating: 5 star
Type: Stand Fan
Voltage: 220-240V~ 50Hz | 220-230V~ 60Hz
Power (W): 50
Speed (high): 1275 RPM
Speed (low): 900 RPM
Air Delivery (High) m³/min: 66.7
Air Delivery (Low) m³/min: 46.7
Air Delivery (240V ~ 50Hz): 60
Noise Level (dB): 58.4
Noise Level Low (dB): 50.9
Dimension (LxWxH): 41 x 45 x 150 cm
Color: Light Blue

.

Specifications

Power: 2600W
Continuous steam output: 45g/min
Steam boost: 210g/min
Vertical Steam
Spray
Setting of steam & temperature: Automatic steam
Steam output: Standard (10 to 35 g/min)

.

Soleplate Performances

Soleplate Technology: Ceramic
Continuous steam diffusion: Tip, side and heart
Precision Tip
Concentrated Steam boost at tip of soleplate

.

Comfort in use

Comfort Handle
Anti-drip
Power cord length: 1.9m
Water tank capacity: 270ml
Ergonomic steam trigger
Stable rest hill
Water filling hole: Large
Your habits: Quick and efficient ironing
Water tank capacity: Standard (150 ml to 1L)

.

Options

Anti scale function: Anti-scale setting
Anti-Drip system
Water level indicator

.

Weight
71 kg
72.00 kg
15.00 kg
86.00 kg
9.00 kg
3.00 kg
Dimensions
76 × 68 × 89 cm
66.00 × 72.00 × 89.00 cm
36.00 × 31.00 × 15.00 cm
67.00 × 54.00 × 192.00 cm
45.00 × 41.00 × 150.00 cm
20.00 × 8.00 × 10.00 cm
Additional information

| | |
| --- | --- |
| Weight | 71 kg |
| Dimensions | 76 × 68 × 89 cm |

| | |
| --- | --- |
| Weight | 72.00 kg |
| Dimensions | 66.00 × 72.00 × 89.00 cm |

| | |
| --- | --- |
| Weight | 15.00 kg |
| Dimensions | 36.00 × 31.00 × 15.00 cm |

| | |
| --- | --- |
| Weight | 86.00 kg |
| Dimensions | 67.00 × 54.00 × 192.00 cm |

| | |
| --- | --- |
| Weight | 9.00 kg |
| Dimensions | 45.00 × 41.00 × 150.00 cm |

| | |
| --- | --- |
| Weight | 3.00 kg |
| Dimensions | 20.00 × 8.00 × 10.00 cm |