LG 55″ – 65″ C2 SERIES 4K SMART SELF-LIT OLED EVO TV WITH AI ThinQ® | OLED55C2PSA OLED65C2PSA
RM

10,999.00 –

RM

14,999.00
LG OLED evo, SELF-LIT OLED 4K
Brightness Booster for up to 20% brighter picture
α9 Gen5 AI processor, Dynamic Tone Mapping Pro for or more vivid HDR down to each last detail.
Seamless bezel
Dolby Vision IQ with Precision Detail, Dolby Atmos
Description
a9 Gen 5 AI Processor
The brains behind the beauty. Following deep learning advancements, LG's α9 Gen 5 AI Processor uses Body and Object Enhancing to detect and sharpen people and things in the frame. Foreground and Background Enhancing maximizes the field of depth for outstandingly lifelike image quality.
.
Infinite Contrast
With no backlight to dull their impact,self-lit pixels achieve the deepest blacks for crisp contrast in every light. Visuals are more defined, so you can make out subtle details your eyes usually miss.
.
Dynamic Tone Mapping Pro
All-new Dynamic Tone Mapping Pro goes deeper to improve the picture. Previously, it elevated just the frames. Now, the technique hones in on over 5000 blocks across the screen for more vivid HDR down to each last detail.
.
Immersive Surround Sound
The α9 Gen 5 AI Processor up-mixes 2-channel audio into virtual 7.1.2 channel sound. Feel the action and chaos around you, just like you're the main character of the movie.
.
ThinQ AI & webOS
Need inspiration for movie night? ThinQ gives recommendations based on your taste. Set up profiles for everyone at home to quickly dive back into their favorite TV series and receive tailored news and sports updates.
.
Seamless Screen
With bezels this narrow, be fully immersed in the picture with nothing to distract your view. The unbelievably slim design fits seamlessly into your home with the stylish Floor Stand and Gallery Stand.
.
Vast Size Range
Whether you need a display for your game cave or home cinema, with sizes from 42-inches to 83-inches, the ideal choice is waiting.
.
True Cinema Experience
Dolby Vision IQ and Dolby Atmos come together for sensational immersion. Using LG's α9 Gen 5 AI Processor, Dolby Vision IQ with Precision Detail adds extraordinary depth and brings out subtle textures.
.
Entertainment
Ready for movie night. All set up for binging. Find virtually anything to watch on the available streaming apps. With Netflix, Amazon Prime, and Apple TV+, something exciting is always showing.
.
Ultimate Gaming
Up your play with the first televisions in the industry to support Dolby Vision Gaming 4K at 120Hz for more fluid and realistic gaming. With a 0.1ms response time, NVIDIA G-Sync compatibility, AMD FreeSync Premium, and VRR support, even ultra-fast action appears clear and smooth.
.
SPECIFICATIONS
Operating System (OS): webOS Smart TV
Number of CPUs: Quad
Main Processor (SoC): α9 Gen5 AI Processor 4K
Type: 4K OLED
Screen Size: 48"
Resolution: 3840*2160
Color / Wide Color Gamut: Perfect Color
Color display bits / Billion Rich Colors
Perfect Black
Pixel Dimming
Refresh Rate 120Hz
AI Picture Pro
AI Upscaling
AI Genre Selection (SDR/HDR/Dolby HDR)
AI Brightness Control
Cinema HDR
FILMMAKER MODE ™
Dynamic Tone Mapping pro
Motion Pro: OLED Motion
G-Sync Compatible
FreeSync Compatible
HGIG Mode
Picture Mode: 9 modes (Vivid, Standard, Eco, Cinema, Sports, Game, Filmmaker, (ISF)Expert(Bright Room), (ISF)Expert(Dark Room))
.
ACCESSORY
Remote: MR22GN (NFC)
Battereis (AA x 2EA)
IR Blaster Cable
Power Cable
.
DIMENSION (WxHxD) Without Stand
55" – 1222 x 703 x 45.1 mm
65" – 1441 x 826 x 45.1 mm
.
DIMENSION (WxHxD) With Stand
55" – 1222 x 757 x 230 mm
65" – 1441 x 880 x 230 mm
.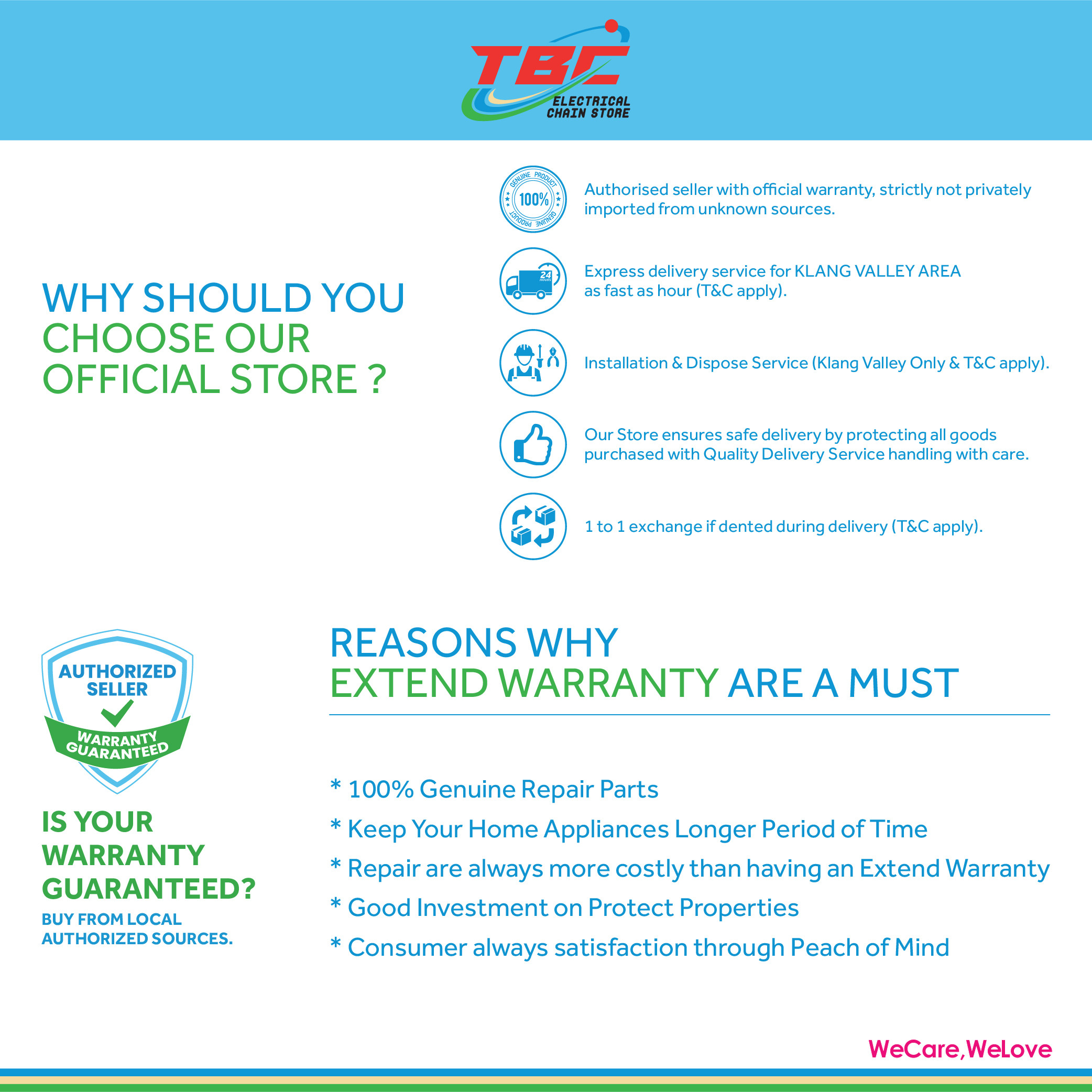 Additional information
| | |
| --- | --- |
| Weight | 17.00 kg |
| Dimensions | 20.00 × 145.00 × 88.00 cm |
| Size | 55", 65" |
Quick Comparison
Settings
LG 55" - 65" C2 SERIES 4K SMART SELF-LIT OLED EVO TV WITH AI ThinQ® | OLED55C2PSA OLED65C2PSA

remove

SAMSUNG QA65S95BAKXXM 65" OLED 4K SMART TV

remove

SAMSUNG 11.1.4CH SOUNDBAR WITH WIRELESS DOLBY ATMOS | HW-Q990B/XM

remove

SHARP 2TC32BD1X 32" HD READY BASIC TV | 2TC42BD1X 42" FULL HD TV

remove

SAMSUNG 9.1.4CH SOUNDBAR WITH WIRELESS DOLBY ATMOS | HW-Q930B/XM

remove

HAIER PRO 50" - 65" 4K UHD ANDROID TV | H50S5UG H55S5UG H65S5UG

remove

Name
LG 55" - 65" C2 SERIES 4K SMART SELF-LIT OLED EVO TV WITH AI ThinQ® | OLED55C2PSA OLED65C2PSA

remove

SAMSUNG QA65S95BAKXXM 65" OLED 4K SMART TV

remove

SAMSUNG 11.1.4CH SOUNDBAR WITH WIRELESS DOLBY ATMOS | HW-Q990B/XM

remove

SHARP 2TC32BD1X 32" HD READY BASIC TV | 2TC42BD1X 42" FULL HD TV

remove

SAMSUNG 9.1.4CH SOUNDBAR WITH WIRELESS DOLBY ATMOS | HW-Q930B/XM

remove

HAIER PRO 50" - 65" 4K UHD ANDROID TV | H50S5UG H55S5UG H65S5UG

remove

Image
SKU
LGE-OLED55-65C2PSA.ATS
SAM-QA65S95BAKXXM
SAM-HWQ990B/XM
P-SHP-2TC32BD1X
SAM-HWQ930B/XM
HAI-HS5UGPRO
Rating
Price

RM

10,999.00 –

RM

14,999.00

RM

14,499.00

RM

6,499.00

RM

999.00 –

RM

1,499.00

RM

4,999.00

RM

2,499.00 –

RM

4,199.00
Stock

In Stock

In Stock

In Stock

In Stock

In Stock

In Stock

Availability
In Stock
In Stock
In Stock
In Stock
In Stock
In Stock
Add to cart
Description

LG OLED evo, SELF-LIT OLED 4K
Brightness Booster for up to 20% brighter picture
α9 Gen5 AI processor, Dynamic Tone Mapping Pro for or more vivid HDR down to each last detail.
Seamless bezel
Dolby Vision IQ with Precision Detail, Dolby Atmos

OLED
Neural Quantum Processor 4K
LaserSlim Design

Wireless Dolby Atmos: World's first Dolby Atmos surround sound connected wirelessly
True 11.1.4ch Sound: Unrivaled surround sound that envelopes you
Q-Symphony: TV and Soundbar orchestrated in perfect harmony
SpaceFit Sound+: Sound calibrated for your space to perfection
Up-firing rear speakers included: Sound projects above and around you with wireless up-firing rear speakers

USB Media Player - Expand your entertainment with videos music & photos.
Super Eco - Save more power and money by enabling Super Eco mode.
Photo Frame Mode - Enjoy photo slideshow on the TV screen.
Comfort Mode - Special AV mode that reduces 50% of blue light.
2 Years General Warranty

Wireless Dolby Atmos - World's first Dolby Atmos surround sound connected wirelessly
True 9.1.4ch Sound - Immerse yourself in breathtaking sound
Q-Symphony - TV and Soundbar orchestrated in perfect harmony
SpaceFit Sound - Sound calibrated for your space to perfection

Content

a9 Gen 5 AI Processor

The brains behind the beauty. Following deep learning advancements, LG's α9 Gen 5 AI Processor uses Body and Object Enhancing to detect and sharpen people and things in the frame. Foreground and Background Enhancing maximizes the field of depth for outstandingly lifelike image quality.

.

Infinite Contrast

With no backlight to dull their impact,self-lit pixels achieve the deepest blacks for crisp contrast in every light. Visuals are more defined, so you can make out subtle details your eyes usually miss.

.

Dynamic Tone Mapping Pro

All-new Dynamic Tone Mapping Pro goes deeper to improve the picture. Previously, it elevated just the frames. Now, the technique hones in on over 5000 blocks across the screen for more vivid HDR down to each last detail.

.

Immersive Surround Sound

The α9 Gen 5 AI Processor up-mixes 2-channel audio into virtual 7.1.2 channel sound. Feel the action and chaos around you, just like you're the main character of the movie.

.

ThinQ AI & webOS

Need inspiration for movie night? ThinQ gives recommendations based on your taste. Set up profiles for everyone at home to quickly dive back into their favorite TV series and receive tailored news and sports updates.

.

Seamless Screen

With bezels this narrow, be fully immersed in the picture with nothing to distract your view. The unbelievably slim design fits seamlessly into your home with the stylish Floor Stand and Gallery Stand.

.

Vast Size Range

Whether you need a display for your game cave or home cinema, with sizes from 42-inches to 83-inches, the ideal choice is waiting.

.

True Cinema Experience

Dolby Vision IQ and Dolby Atmos come together for sensational immersion. Using LG's α9 Gen 5 AI Processor, Dolby Vision IQ with Precision Detail adds extraordinary depth and brings out subtle textures.

.

Entertainment

Ready for movie night. All set up for binging. Find virtually anything to watch on the available streaming apps. With Netflix, Amazon Prime, and Apple TV+, something exciting is always showing.

.

Ultimate Gaming

Up your play with the first televisions in the industry to support Dolby Vision Gaming 4K at 120Hz for more fluid and realistic gaming. With a 0.1ms response time, NVIDIA G-Sync compatibility, AMD FreeSync Premium, and VRR support, even ultra-fast action appears clear and smooth.

.

SPECIFICATIONS

Operating System (OS): webOS Smart TV
Number of CPUs: Quad
Main Processor (SoC): α9 Gen5 AI Processor 4K
Type: 4K OLED
Screen Size: 48"
Resolution: 3840*2160
Color / Wide Color Gamut: Perfect Color
Color display bits / Billion Rich Colors
Perfect Black
Pixel Dimming
Refresh Rate 120Hz
AI Picture Pro
AI Upscaling
AI Genre Selection (SDR/HDR/Dolby HDR)
AI Brightness Control
Cinema HDR
FILMMAKER MODE ™
Dynamic Tone Mapping pro
Motion Pro: OLED Motion
G-Sync Compatible
FreeSync Compatible
HGIG Mode
Picture Mode: 9 modes (Vivid, Standard, Eco, Cinema, Sports, Game, Filmmaker, (ISF)Expert(Bright Room), (ISF)Expert(Dark Room))

.

ACCESSORY

Remote: MR22GN (NFC)
Battereis (AA x 2EA)
IR Blaster Cable
Power Cable

.

DIMENSION (WxHxD) Without Stand

55" - 1222 x 703 x 45.1 mm
65" - 1441 x 826 x 45.1 mm

.

DIMENSION (WxHxD) With Stand

55" - 1222 x 757 x 230 mm
65" - 1441 x 880 x 230 mm

.

.

Specifications

Series: 9
Screen Size: 65"
Resolution: 3,840 x 2,160
Refresh Rate: 100Hz
Anti Reflection
Picture Engine: Neural Quantum Processor 4K
One Billion Colour
PQI (Picture Quality Index): 4600
HDR (High Dynamic Range): Quantum HDR OLED
HDR 10+: Certified(HDR10+ & HDR10+ GAMING)
HLG (Hybrid Log Gamma)
Contrast: Self-illuminating pixels
Colour: Perceptional Color Mapping
Ultra Viewing Angle
Contrast Enhancer: Real Depth Enhancer
Motion Xcelerator Turbo+
Auto Motion Plus
Clear Motion
Noise Reduction
Film Mode
Expert Calibration
Smart Calibration: Basic
AI Upscale
Filmmaker Mode (FMM)
Brightness/Color Detection

.

Dimension (WxHxD)

Set Size with Stand: 1444.3 x 897.6 x 288.2 mm
Set Size without Stand (WxHxD): 1444.3 x 831.7 x 39.9 mm

.

Accessory

Remote Controller Model: TM2280E
Samsung Smart Control (Included)
No Gap Wall-mount (Y21 VESA)
Vesa Wall Mount Support
Full Motion Slim Wall Mount (Y22)
Webcam Support
User Manual
E-Manual
Power Cable

True 11.1.4ch Sound
With 11 front and surround channels, 1 subwoofer channel, and 4 up-firing channels, you get true 11.1.4ch sound. Designed and tuned by Samsung Audio Lab, the surround sound formed by the dedicated channels on the sides and in the corners makes you feel one with the story.
.
Wireless Dolby Atmos
Object-based audio formats Dolby Atmos now incorporated wirelessly for the first time with Samsung Soundbar. Experience the synergy effect created by the ultimate 3D sound from Dolby Atmos content and Samsung Soundbar - all without any cables.
.
Q-Symphony
This Soundbar syncs with your Samsung TV, together creating immersive sound. It combines and enhances sound through the soundbar's front, side, and up-firing speakers as well as the TV's speakers, giving you a new level of acoustic immersion so you can experience content like never before.
.
SpaceFit Sound+
SpaceFit Sound+ fuses the heightened clarity and immersive audio of SpaceFit Sound with the optimized bass of the Auto EQ subwoofer. Stunning sound fine-tuned for your space.
.
Samsung Audio Lab
Tested and tuned at the California Audio Lab, where our world-class audio engineers apply the advanced acoustic technologies to give you perfectly balanced, room-filling sound.
.
Bixby Voice Assistant & Cast Services
Control your Soundbar with your voice. Or stream music straight from your mobile devices. Just tap the AirPlay icon from your Apple device, or the Cast button from Chromecast-enabled apps.
.
Tap Sound
For the moments you want to enjoy your music on another level. When listening to your favorites on your phone, simply Tap it on the soundbar. The soundbar recognizes the device and seamlessly connects and plays the song you were listening to — but with incredible soundbar audio.
.
Adaptive sound
Samsung soundbar analyses the sound signal to automatically deliver optimized sound based on each scene. Adaptive Sound lets you hear voices clearly even on low volumes so even quiet conversations are heard.
.
Game Mode Pro
Brace yourself for a powerful, immersive gaming experience with subwoofers that enhance the scene and up-firing speakers that provide incredible surround sound. The soundbar automatically switches to Game Mode when you switch your TV to Game Mode to help you focus on playing, not setting up.
.
Active Voice Amplifier (AVA)
Hear on-screen conversations clearly, even among the noise. Active Voice Amplifier isolates and clarifies the dialogue in your favorite shows and movies while the soundbar picks up and raises voices, so you can simply sit back and follow the story.
.
HDMI eARC
HDMI eARC passes quality and lossless 3D surround sound formats, like Dolby ATMOS, from connected gaming consoles and UBD players through your TV to your Soundbar.
.
One Remote Control
You don't need several remotes. Control key soundbar functions like power, volume, and even sound effects with the Samsung TV remote — right from your TV.
.
Audio Feature

Active Voice Amplifier
SpaceFit Sound+
Dolby ATMOS,Dolby True HD,Dolby Digital Plus,Dolby MAT(*ATMOS Music)
Sound Modes: Surround Sound Expansion,Game Pro,Adaptive,Standard
Hi-Res Audio Decoding

.
Special Feature

SmartThings App
Q-Symphony
Tap Sound
Bixby
Chromecast
Spotify Connect
AirPlay2

.
Net Dimension (WxHxD)

Main Speaker: 1232.0 x 69.5 x 138.0 mm
Rear Speaker: 129.5 x 201.3 x 140.4 mm
Sub Woofer: 220.0 x 413.0 x 410.0 mm

.
Accessory

Remote Controller
Wall Mount Bracket

.

7 SHIELDS PROTECTION
All Sharp products pass strict Japanese quality standards. Sharp TVs are proven to have safe protection and high endurance under various circumstances. Now you can enjoy your viewing experience from a quality TV that is protected by 7 Shields.
.
Lightning Shield
Varistor protects the product from lightning surges through AC cable that are in line with EMC standard (IEC 61000–4–2 & IEC 61000–4–5).
.
Heavy Weight Shield
The design of our wall mounting brackets are tested against IEC 60065 weight loading standards.
.
Voltage Shield
Safe product operation is ensured throughout, as our TVs can handle more than standard voltage (110V – 240V).
.
Drop Shield
The protective performance of our packaging and the durability of SHARP LED TVs are proven by passing strict drop tests.
.
Stability Shield
Our proven structural stability has been benchmarked against IEC 60065 standards.
.
Vibration Shield
Our quality carton packing design and high build quality of SHARP LED TVs are proven to be vibration resistant during delivery.
.
High Temperature & Humidity Shield
Reliable SHARP LED TVs are proven and tested based on IEC 60065 standards to withstand high temperature and humidity settings.
.
Specifications

Screen Size (Diagonal): 32", 42"
Resolution: 1,366 x 768 (32"), 1,920 x 1,080 (42")
X2 Master Engine
Wide Colour
Brightness: Standard
VA Panel
LED Backlight System (Direct)
AquoMotion (200Hz)
Eagle View
Noise Reduction
1080/24P
Antenna Booster
2 Years General Warranty

.
Dimensions (WxHxD)

32" with stand - 732 x 465 x 144 mm
32" without stand - 732 x 450 x 75 mm
42" with stand - 956 x 646 x 248 mm
42" without stand - 956 x 576 x 81 mm

.

Wireless Dolby Atmos
Object-based audio formats Dolby Atmos now incorporated wirelessly for the first time with Samsung Soundbar. Experience the synergy effect created by the ultimate 3D sound from Dolby Atmos content and Samsung Soundbar - all without any cables.
.
True 9.1.4ch Sound
The soundbar's 9 front and surround channels, 1 subwoofer channel, and 4 up-firing channels envelope you in sound. With newly added rear speakers, sound travels and reflects off of the ceiling to enhance your surround sound experience — a great match for your QLED TV.
.
Q-Symphony
This Soundbar syncs with your Samsung TV, together creating immersive sound. It combines and enhances sound through the soundbar's front, side, and up-firing speakers as well as the TV's speakers, giving you a new level of acoustic immersion so you can experience content like never before.
.
SpaceFit Sound
SpaceFit Sound offers clear and immersive sound by optimizing your audio to match your space. The soundbar can even automatically analyze the room on its own, calibrating the sound field to perfectly fit your room.
.
Speaker

Subwoofer Type (Active / Passive / Wireless, Bulit-in): Wireless
Center Speaker
Up-firing Speaker
Side-firing Speaker
Wide Range Tweeter
Wireless Rear Speaker Included

.
Audio Feature

Active Voice Amplifier
SpaceFit Sound
Dolby: Dolby ATMOS, Dolby TrueHD, Dolby Digital Plus, Dolby MAT (*ATMOS Music)
Sound Modes: Standard,Game Pro,Adaptive,Surround Sound Expansion
Hi-Res Audio Decoding

.
Video Feature

.
Special Feature

SmartThings App
Q-Symphony
Tap Sound
Bixby
Chromecast
Spotify Connect
AirPlay2

.
Net Dimension (WxHxD)

Main Speaker: 1110.7 x 60.4 x 120.0 mm
Rear Speaker: 129.5 x 201.3 x 140.4 mm
Sub Woofer: 210.0 x 403.0 x 403.0 mm

.
Accessory

Remote Controller
HDMI Cable
Wall Mount Bracket
Battery

.

.

Specifications

Type: UHD
Screen Size: 50" 55" 65"
OS: Android 11
Google Assistant
Mirroring: Chromecast
Playstore: Google Playstore
Youtube
Netflix
Surround Sound
Auto Volume Leveler
HDMI Input: 4
HDMI ARC
HDMI CEC
USB Input: 2

Weight
17.00 kg
34.00 kg
29.00 kg
8.00 kg
24.00 kg
14.00 kg
Dimensions
20.00 × 145.00 × 88.00 cm
95.00 × 165.00 × 17.00 cm
28.00 × 131.00 × 60.00 cm
10.00 × 80.00 × 50.00 cm
28.00 × 119.00 × 59.00 cm
160.00 × 17.00 × 96.00 cm
Additional information

| | |
| --- | --- |
| Weight | 17.00 kg |
| Dimensions | 20.00 × 145.00 × 88.00 cm |
| Size | 55", 65" |

| | |
| --- | --- |
| Weight | 34.00 kg |
| Dimensions | 95.00 × 165.00 × 17.00 cm |

| | |
| --- | --- |
| Weight | 29.00 kg |
| Dimensions | 28.00 × 131.00 × 60.00 cm |

| | |
| --- | --- |
| Weight | 8.00 kg |
| Dimensions | 10.00 × 80.00 × 50.00 cm |
| Size | 32", 42" |

| | |
| --- | --- |
| Weight | 24.00 kg |
| Dimensions | 28.00 × 119.00 × 59.00 cm |

| | |
| --- | --- |
| Weight | 14.00 kg |
| Dimensions | 160.00 × 17.00 × 96.00 cm |
| Size | 50", 55", 65" |